Fat Tire is almost here!
Popular Colorado brew is coming to Maryland.
By Jess Mayhugh. Posted on August 16, 2011, 9:30 am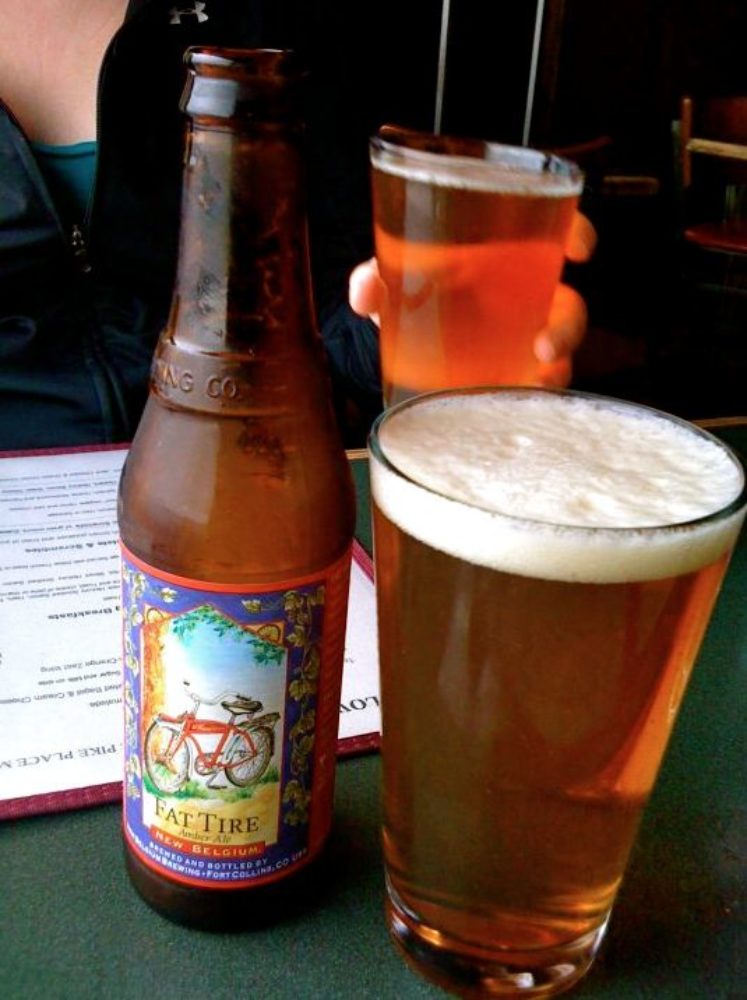 -Courtesy of Daniel Mayhugh
It's been a long time coming, but popular Colorado-based brew Fat Tire is finally arriving in Maryland. This Monday, August 22, bottles of New Belgium Brewery's Fat Tire will be stocked at Loading Dock Liquors in Canton. On August 25, the liquor store will host a tasting to celebrate its arrival.
New Belgium is the third largest craft brewery in the United States with a huge presence in the west that's starting to trickle its way over to our part of the country. I had my first Fat Tire Amber Ale in Seattle, pictured, and was impressed with its crisp, caramel-like flavor. The beer also has a really pretty golden hue.
In addition to the Amber Ale, Loading Dock will also receive New Belgium's seasonal Hoptober. When I asked the store's cashier if they had received any requests already, he laughed and said, "Yup. They started about two years ago."
---
Meet The Editor
Jess Mayhugh is the digital editor for Baltimore, where she covers nightlife, sports, food, and events.
---