Sports
Adam Jones is engaged
The Orioles centerfielder proposed to his longtime girlfriend in Paris.
By Jess Blumberg Mayhugh. Posted on October 29, 2013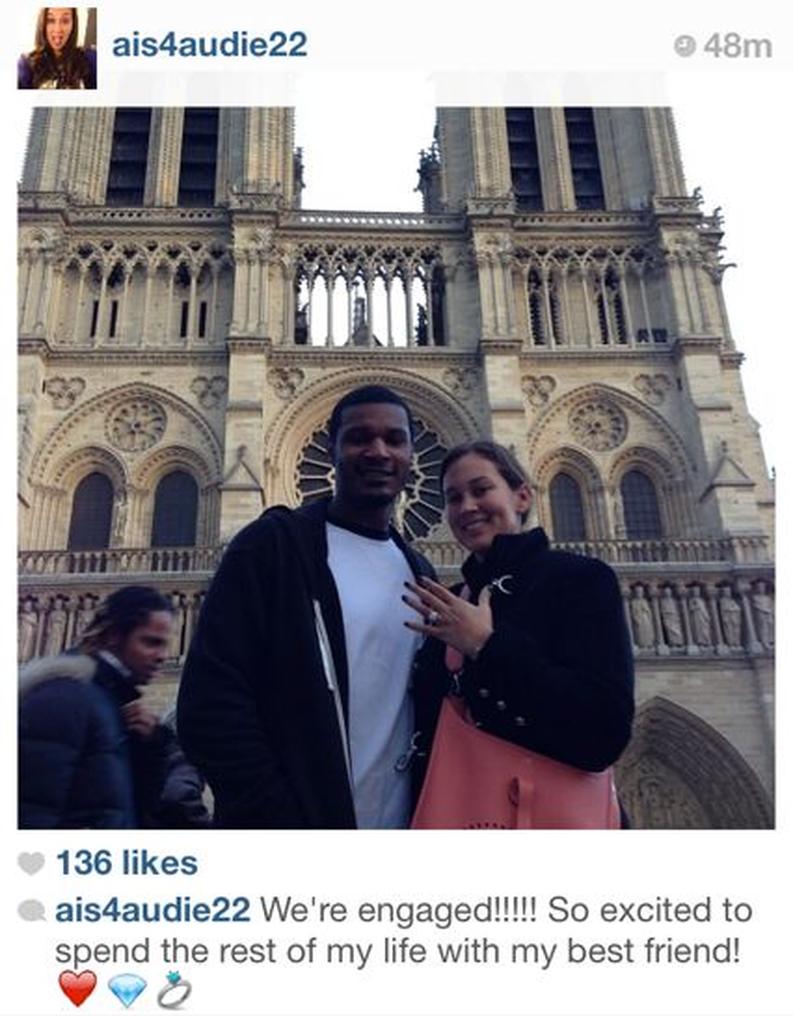 While on vacation in Paris, Orioles centerfielder Adam Jones proposed to his longtime girlfriend and Baltimore native Audie Fugett.
Fugett posted a photo on her Instagram account of the couple in front of Notre Dame Cathedral, while she showed off her ring and captioned the photo: "We're engaged!!!!! So excited to spend the rest of my life with my best friend!"
Jones responded a few minutes later on his popular Twitter account: "Couldn't be happier right now and of course I'm about to go smash some French food. Au Revior. #StayHungryTheFrenchWay." You just knew Jones had to fit in #StayHungry somewhere in there.
Congrats to the happy couple!
More Sports