Sports
Ravens Stud of the Year
Record-breaking performances and a Pro Bowl nod. Who else could it be?
By Ron Cassie. Posted on December 30, 2013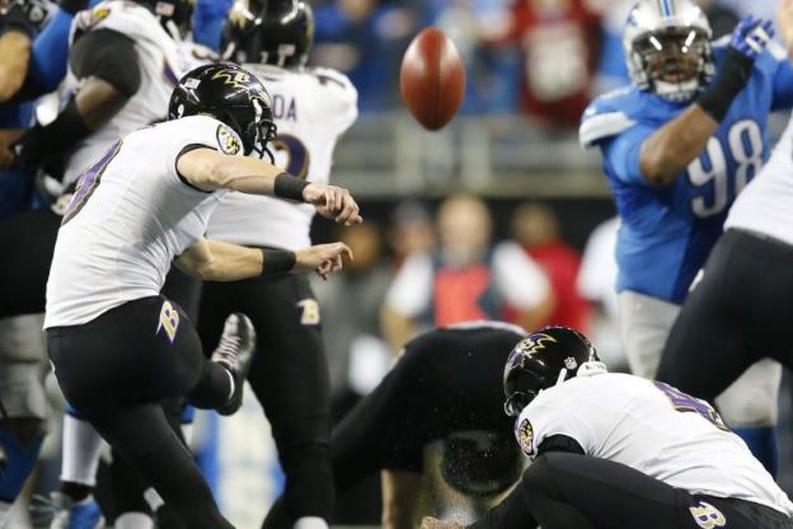 Paul Sancya
When your best player is also your smallest player—and football is most likely his second favorite sport after soccer—it means your team probably didn't have a good year. Let's be honest. If the Ravens didn't rank nearly last in the NFL in red-zone touchdown efficiency, this guy wouldn't have had such a record-breaking year. That said, there's no denying No. 9 put together an incredible sophomore year following his great rookie season a year ago. There isn't anyone in the NFL at his position we'd take over him.
(Schadenfreude note of the week: Speaking of kickers, what a relief to see Kansas City's Ryan Succop miss a potential game-winning 41 yarder against San Diego. A kick, that if good, would've propelled Pittsburgh into the playoffs.)
Stud of the Year:
Justin Tucker
The line:
Three for three, from 38, 22, and 34 yards, against the Bengals Sunday. What's new? On the season, he drilled a league-high 38 field goals on 41 attempts. He hit three game-winners this year and was a remarkable six of seven from 50 yards-plus.
Studliest moment:
After hitting all five previous field attempts against Detroit in a must-win, late-season road game, including boots from 49 and 53 yards, Tucker delivered the game-winner in the last 38 seconds from the Ravens' side of the field. His six field-goal performance as well as his 61 yarder set new Ravens' records.
The clincher:
Tucker, awarded a recent Pro Bowl selection, also volunteers around town at local Ravens' events like the Big Brothers, Big Sisters "Biggest Little Tailgate Party" at M&T Bank Stadium, the NFL's "Play 60" initiative, and the opening ceremony for Patterson Park's new Youth Sports and Education Center. And, he gave an on-camera shout-out to his fantasy football team owners after his big scoring day against Detriot.
More Sports