It's All About The Fans!
These Orioles devotees reveal their personal highlights from last season.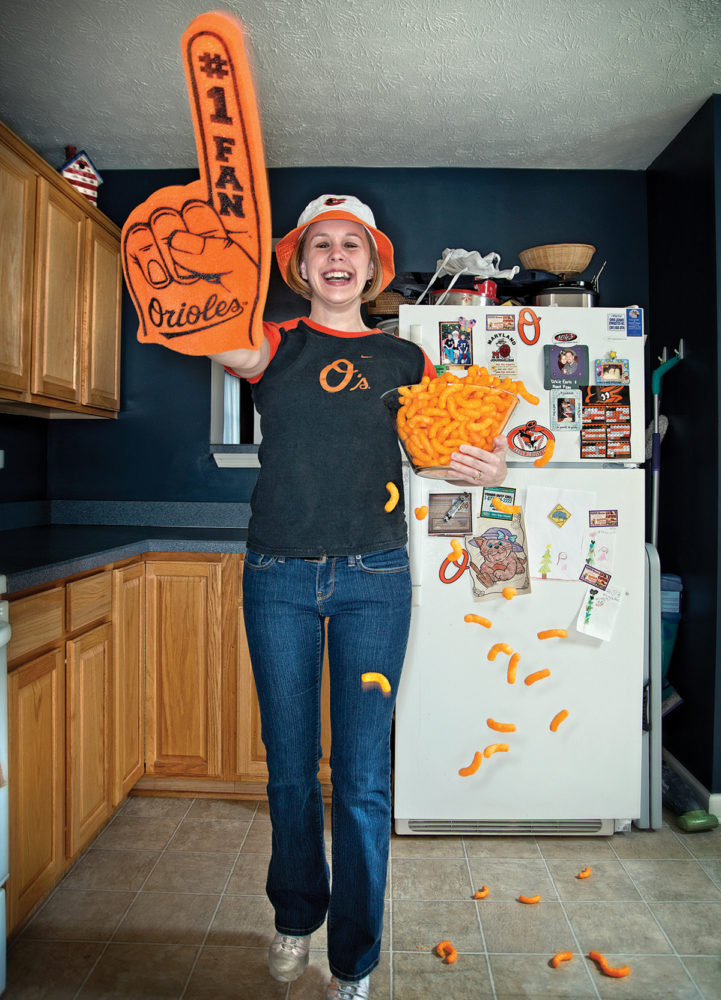 -Photo by Christopher Myers
Pamela Wood
Glen Burnie
"I love floppy hats, and I'm not sure why exactly because they're kind of tacky and sometimes they're really ugly. But I've always loved them, so I always try to go on floppy hat night. Last year floppy hat night was my 10th wedding anniversary. There was no question we were going to celebrate by going to an Orioles game. We went all out: got a car service, went to dinner, splurged and got tickets right behind home plate. The game was not great, but it didn't matter. The sweetest part was that my husband, Earle, surprised me and got our name on the scoreboard, which is kind of cheesy but very sweet. It was the best date I ever could imagine—if they'd have won, it would have been perfect."
---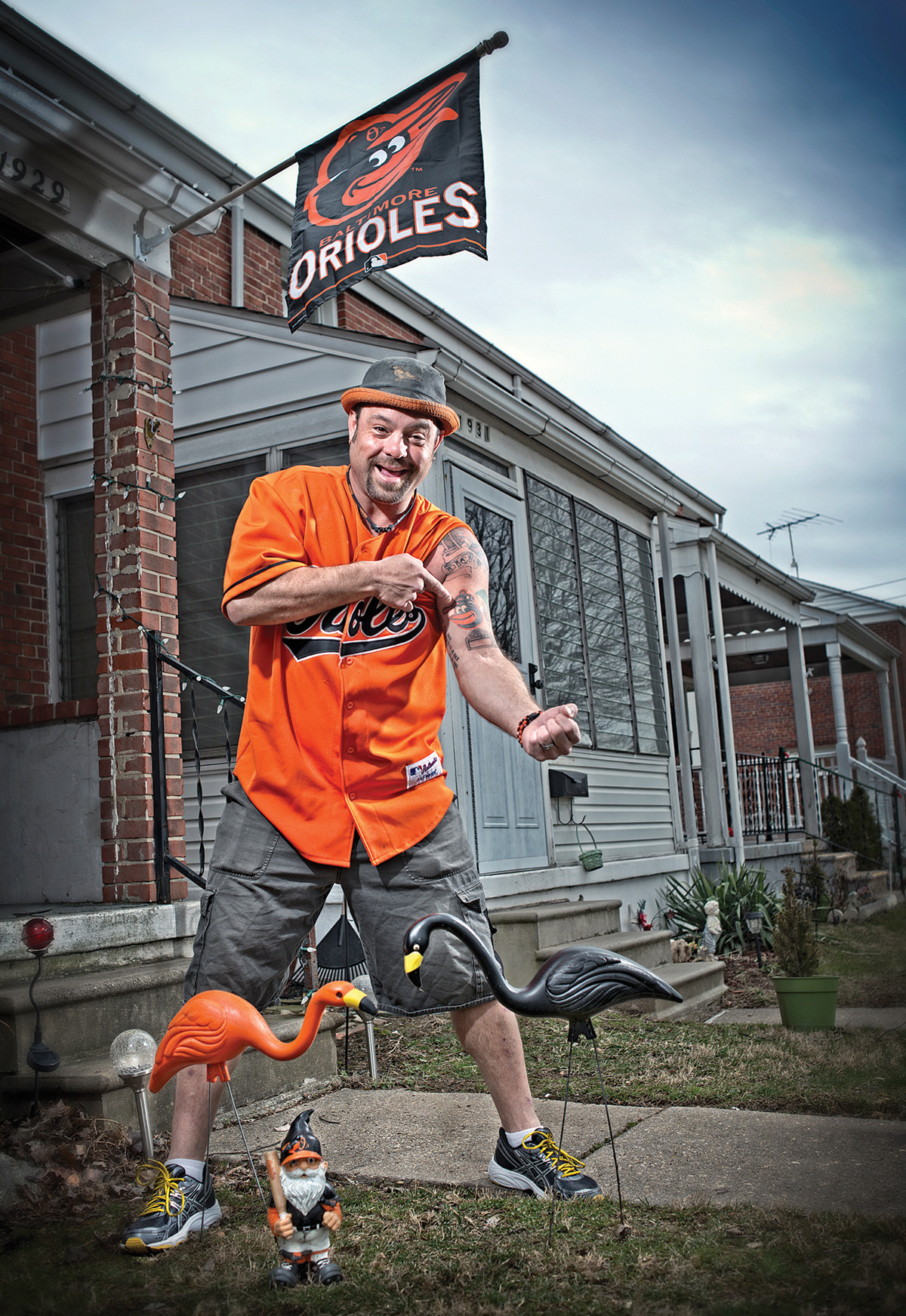 -Photo by Christopher Myers
Johnny Laing
Dundalk
"Everybody on the team, even the Lew Fords and the Ryan Flahertys, contributed. They did what they had to do to make it happen, and the pitchers stepped up. I've been wearing the same hat for 15 years—I bought it in 1997—and to see it all come together, finally, was amazing. I listen and watch every game. If I'm working, I listen. If I'm home, I watch. It was so beautiful to see it all happen. I'm almost about to cry. My favorite Orioles moment? When I got my Oriole tattoo."
---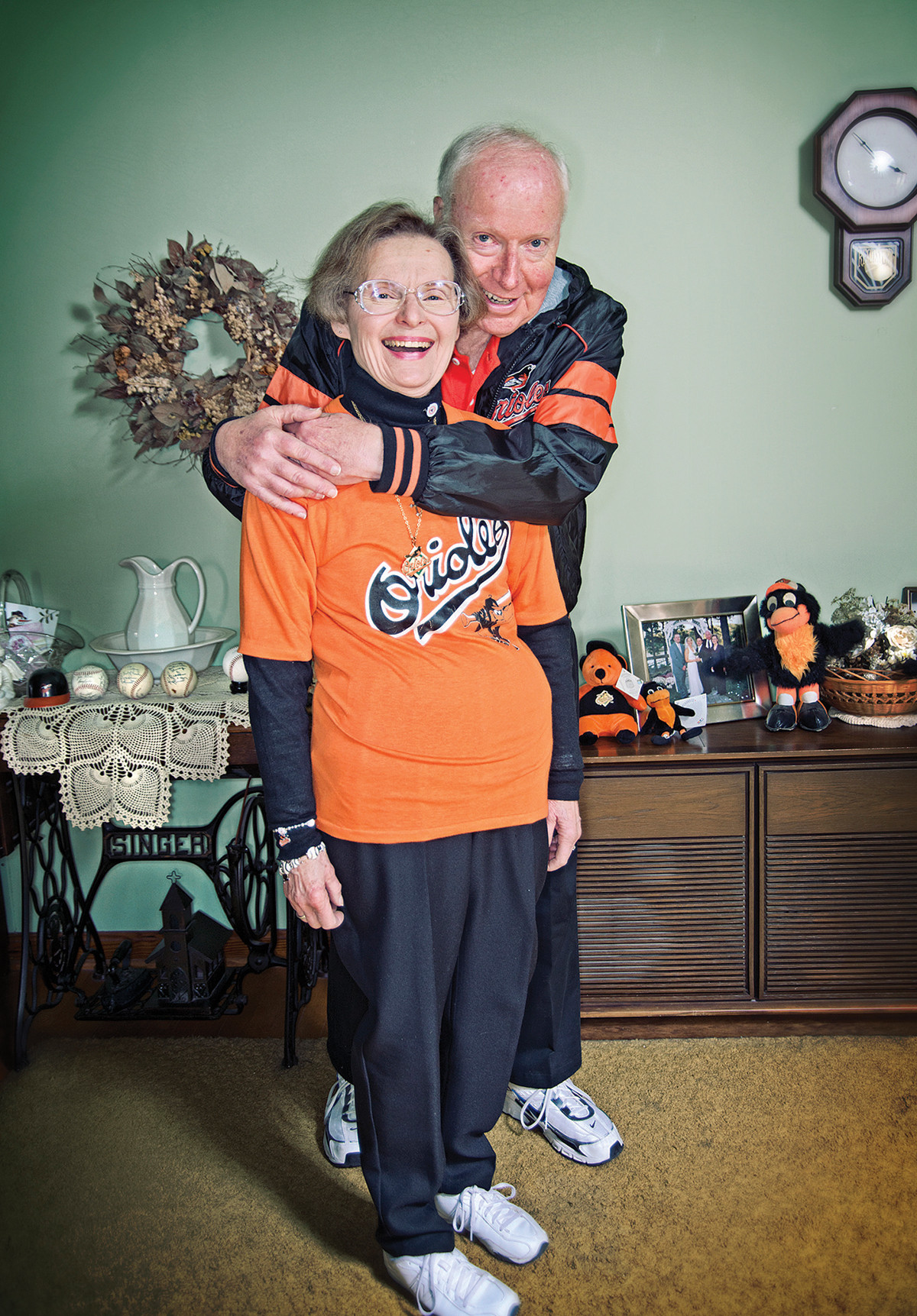 -Photo by Christopher Myers
Pat and Joe Watkins
Timonium
Joe and his wife, Pat, have been married 47 years. When he began "courting her," he took her to games at Memorial Stadium. "I remember when they came back in '54. I was 11," Joe says. "I remember going down to the parade, and I've been attending games ever since. . . . Last year, the most exciting game was the Boston series at the end of the year, because that was getting us to the playoffs. It was wonderful that it was a Baltimore crowd, full of enthusiasm. So often we went and it was a Boston crowd. We scored six runs in the first inning. It was one highlight after another."
---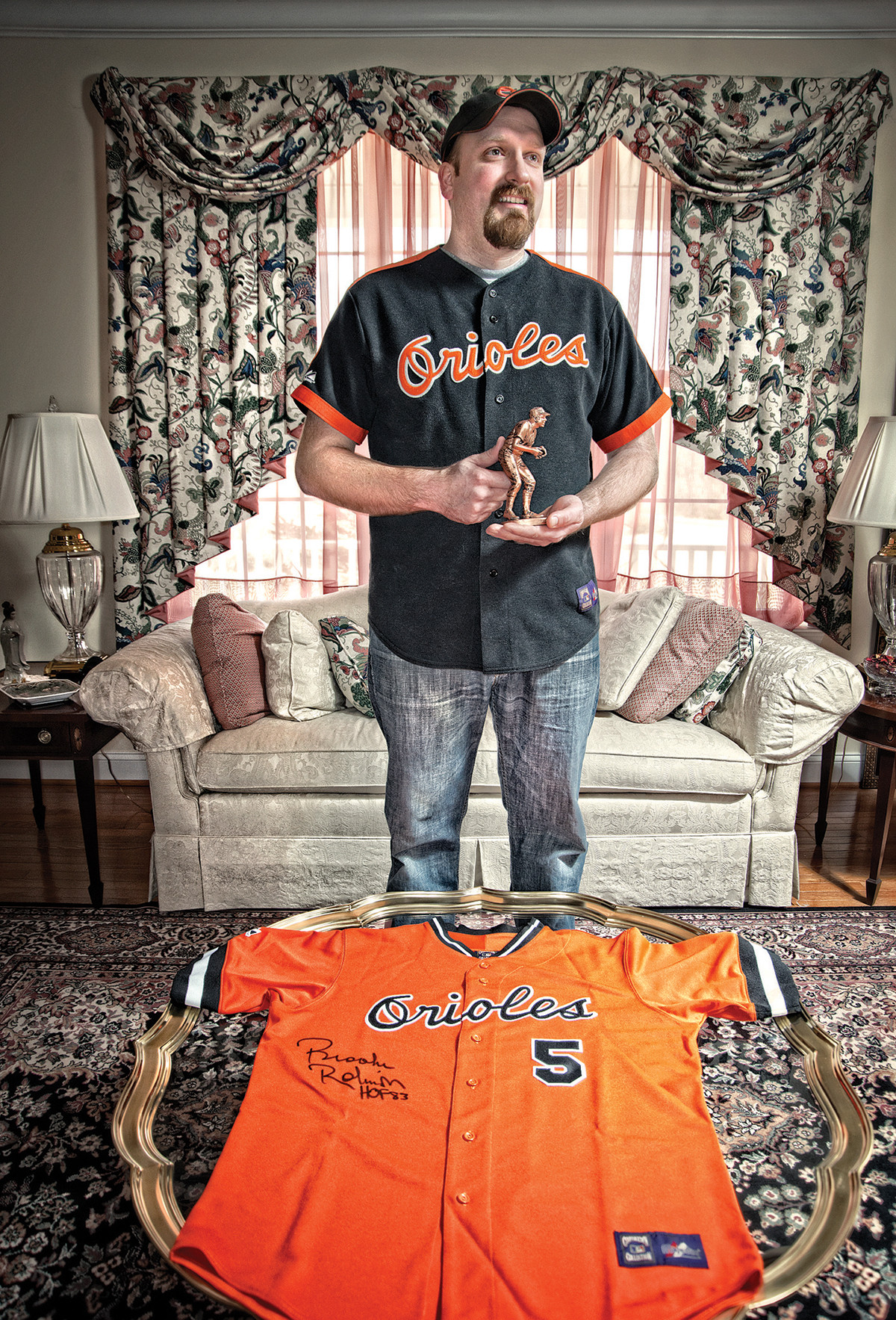 -Photo by Christopher Myers
Matt Martindale
Hanover
"It was Brooks Robinson statue night, and, before the game, Brooks talked and mentioned all the different players he played with. When they showed Earl Weaver, he was getting choked up. Everyone has such respect for Brooks Robinson, and he's got so much love for the game, that to me was the most memorable part of that game. I was getting choked up, my dad was getting choked up. It was awesome."
---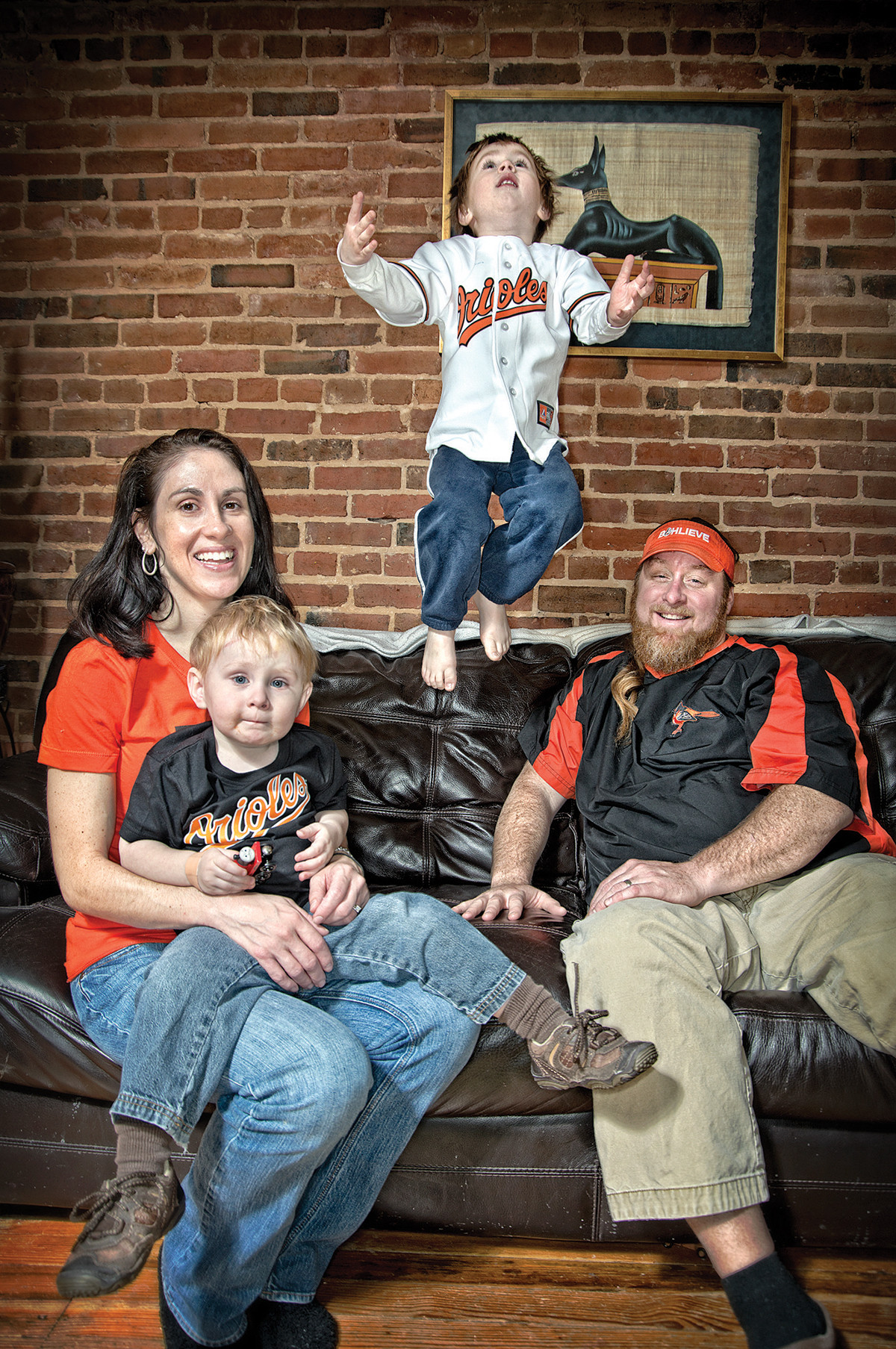 -Photo by Christopher Myers
The Powell Family
Canton
"Taking my kid to his first game was pretty memorable," says patriarch Dave Powell. "We went to a game against Cleveland on a Saturday afternoon. It was a million friggin' degrees outside, we're sitting in the bleachers. He was running around yelling until his face turned red. I think Jackson went to five games. The Orioles do a pretty good job of keeping it interesting for the kids. In the bleachers, the Bird's always around. We were just looking through his Orioles shirts the other day [in February] and he got excited because he thought we were going to a game that night."
More Sports
---
Newsletters
Get fresh Baltimore content delivered straight to your inbox.
---
comments powered by

Disqus