Firefly Music Festival Lineup Released
The guessing games are over!
By MeredithHerzing. Posted on January 14, 2014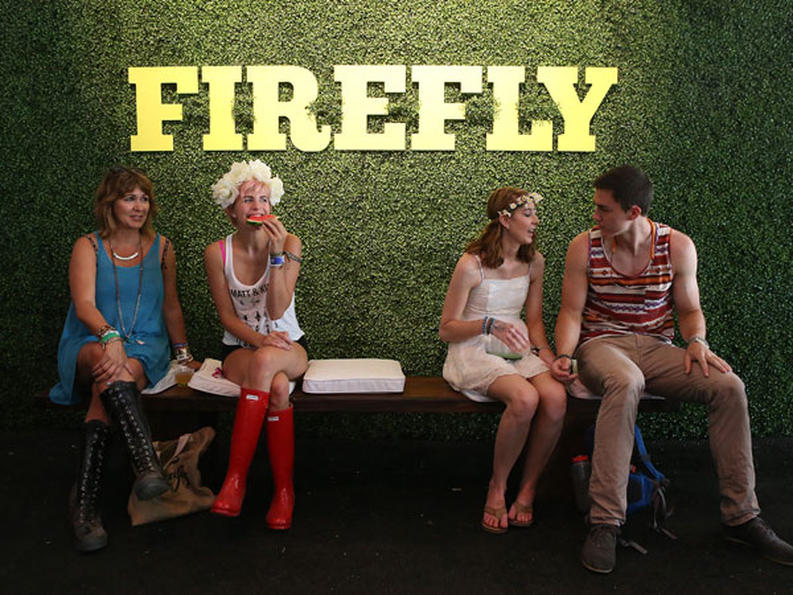 Owen Sweeney/Invision/AP
Music lovers up and down the East Coast have come to a halt in order to soak in Firefly's extensive lineup, released early Tuesday afternoon. Headliners for the festival are set to include OutKast, Jack Johnson, and Foo Fighters among others. This year's festival will run from June 19-22 in Dover, Delaware.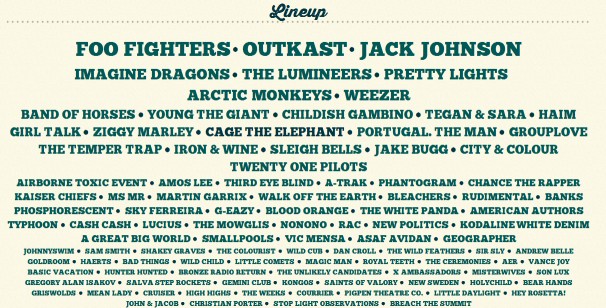 Full lineup:
A Great Big World, A-Trak, Aer, Airborne Toxic Event, American Authors, Amos Lee, Andrew Belle, Arctic Monkeys, Asaf Avidan, Bad Things, Band Of Horses, Basic Vacation, Bleachers, Breach The Summit, Bronze Radio Return, Cage The Elephant, Cash Cash, Chance The Rapper, Cherub, Childish Gambino, Christian Porter, City And Colour, Courrier, Courtney Barnett, Cruiser, Dan Croll, Foo Fighters, G-Eazy, Gemini Club, Geographer, Girl Talk, Goldroom, Gregory Alan Isakov, Griswolds, Grouplove, Haerts, Hey Rosetta!, High Highs, Holychild, Hunter Hunted, Imagine Dragons, Iron & Wine, Jack Johnson, Jake Bugg, John & Jacob, Johnnyswim, Kaiser Chiefs, Kodaline, Kongos, Little Comets, Little Daylight, Local Natives, Lucius, Magic Man, Martin Garrix, Mean Lady, Misterwives, Ms Mr, New Politics, New Sweden, Nonono, Outkast, Phantogram, Phosphorescent, Pigpen Theatre Co, Portugal. The Man, Pretty Lights, Rac, Royal Teeth, Saints Of Valory, Salva, San Fermin, Shakey Graves, Sir Sly, Sky Ferreira, Sleeper Agent, Sleigh Bells, Smallpools, Son Lux, Step Rockets, Stop Light Observations, Tegan And Sara, The Ceremonies, The Colourist, The Lumineers, The Mowglis, The Weeks, The White Panda, The Wild Feathers, Third Eye Blind, Tune Yards, Twenty One Pilots, Typhoon, Unlikely Candidates, Vance Joy, Vic Mensa, Walk Off The Earth, Washed Out, Weezer, White Denim, Wild Child, Wild Cub, X Ambassadors, Young The Giant, Ziggy Marley