Leah Eskin—a Pulitzer-Prize nominated author of the Chicago Tribune's food column "Home on the Range" (and a Baltimore transplant!)—released
her memoir Slices of Life: A Food Writer Cooks through Many a Conundrum on March 25.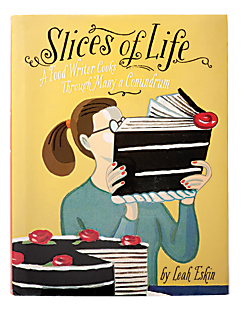 The book blends her essays and recipes into a delicious collection that's as sweet as her honey apple tart. Eskin, who lives in Roland Park with her husband Bob Blau and her two chidren, ages 16 and 14, spoke to us about her new book, which will be available at amazon.com and Barnes & Noble.