Wayne White Talk at BSA Tonight
You know his work from Pee-Wee, Peter Gabriel, and Lambchop. Go see him.
By John Lewis. Posted on March 27, 2014, 3:09 pm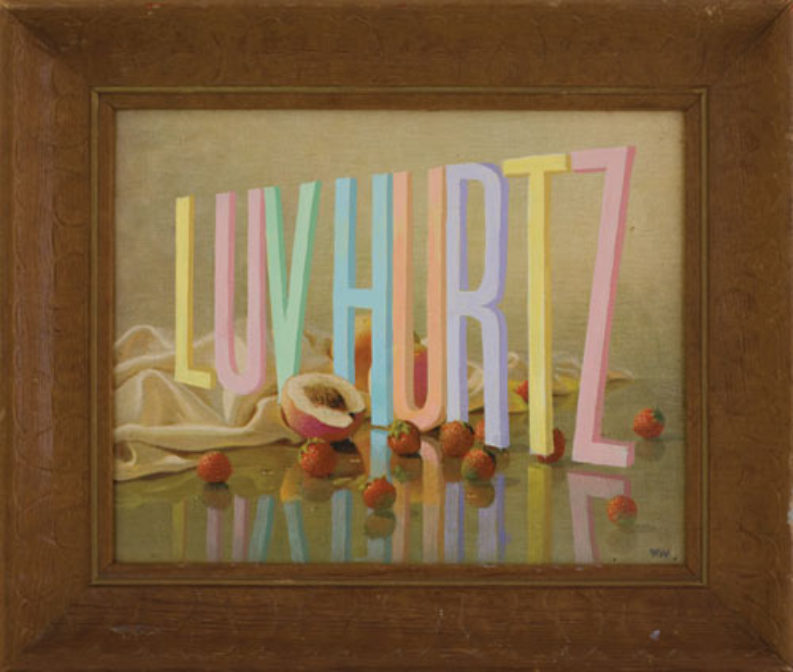 Acclaimed artist Wayne White gives a talk tonight at Baltimore School for the Arts as part The Contemporary's CoHosts speaker series. You may not have heard of White, but chances are you're familiar with his work. Remember the amazing sets and characters on Pee-Wee's Playhouse? White created the puppets. How about Peter Gabriel's zany "Big Time" video? White worked on that, too. Lambchop's seminal Nixon CD? He did the cover. And he guest-designed the Spring 2012 issue of Zoetrope: All-Story, Francis Ford Coppola's magazine, which included a generous selection of White's trademark paintings that layer evocative, often witty, text over found landscapes (see above). This evening's talk, which starts at 7 pm, should be a hoot. A reception with folks from Gallery CA, who're co-hosting the event, starts at 6.The event is free, but registration is required.