Summer Thunderstorm Over Baltimore Skyline
If you have 40 seconds to spare, check out this amazing time-lapse video.
By Meredith Herzing. Posted on June 23, 2014, 3:05 pm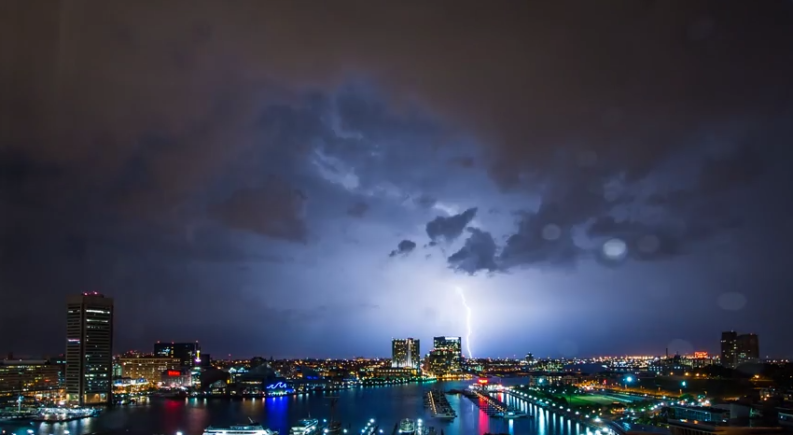 -Tim Shahan
Between the booming thunder and constant cracks of lightning, there's no way you slept through the wicked thunderstorm that swept through the Baltimore area last week. While many of us arose to catch a glimpse of the lightning show outside our windows, photographer Tim Shahan grabbed his camera to create a stunning time-lapse video of the storm that lasted over two hours.