Orioles Stud of the Week
We've seen the future and it throws 99 mph
By Max Weiss. Posted on June 09, 2014, 10:58 am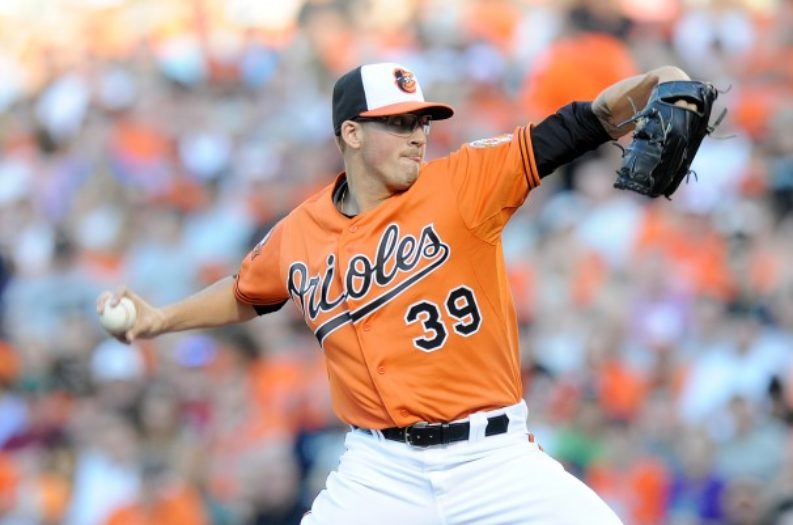 -Associated Press
On the face of it, it looked bleak. The announced pitching lineup on Saturday (Manny Machado bobblehead night!) was, for the A's, stud pitcher Sonny Gray, with his gleaming 6-1 record and 2.45 ERA. For the Orioles? The dreaded TBA. (We're not a fan of his work.)
Due to an injury to Miguel González, the Orioles were forced to scramble. They ended up sending highly-touted 23-year-old prospect Kevin Gausman to the mound. His previous outing: a four-inning spot start against the Rangers on May 14, where he gave up five earned runs and was promptly sent back down to the minors.
The odds didn't seem in our favor. But that, as they say, is why they play the game. Because not only did the Orioles take care of business against Gray (whose 5 and 1/3 innings was his shortest stint of the year), Gausman was absolutely incredible. Let's break down his studliness, shall we?
Stud of the Week for June 2-8:
Kevin Gausman
The line:
One run, six strikeouts, seven innings pitched.
Studliest Moment:
With two out and two on and the tying run at the plate in the sixth, Gausman struck out A's cleanup hitter Brandon Moss.
The clincher:
After the emotional intensity of the sixth inning, you might think that Showalter would want Gausman to quit while he was ahead. Instead, he had enough confidence in the young rightie to bring him out for the seventh. Gausman responded with a 1-2-3 inning.
---
Meet The Editor
Max Weiss is the managing editor of Baltimore and a film and pop culture critic.
---