Farmstead Shack is Ready To Go
A new take-out spot in Canton is ready for your order.
By Jane Marion. Posted on July 17, 2014, 10:53 am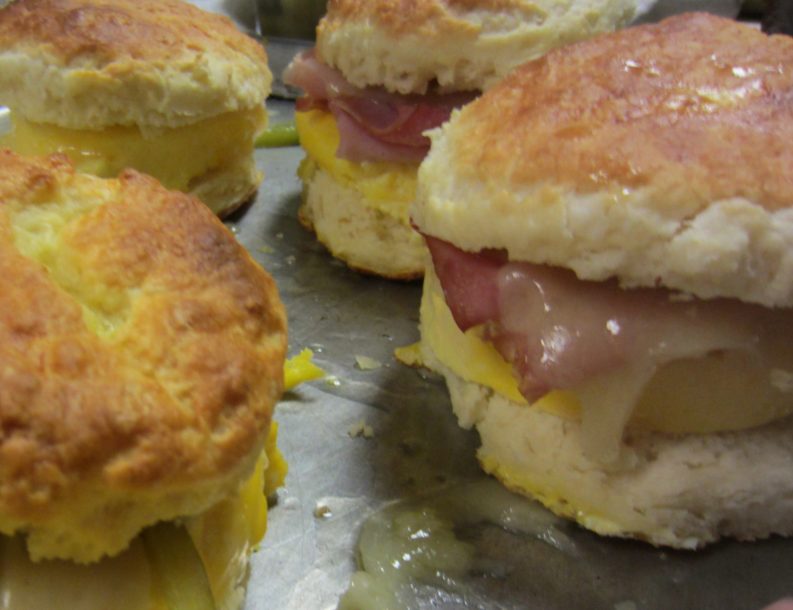 -Courtesy of Farmstead Shack
Good morning, Baltimore!
The early hours just got a little easier with the opening of Farmstead Shack, a new grab-and-go kiosk, which opened this week in Canton.
Farmstead Shack is the cute, casual cousin to Farmstead Grill, the newest fine-dining establishment in Canton Crossing from the talented Galen Sampson (formerly of Hampden's The Dogwood).
The breakfast menu, featuring breakfast biscuits (the Virginia biscuit with ham, eggs, brie, and caramelized shallot-apple chutney speaks to us), steel-cut oats with almond milk, cinnamon, flax and pumpkin seeds, house-made granola, and fresh-pressed juices offers something for everyone.
Lunch includes a selection of inventive, upmarket house-made dogs and brats and entrée-sized salads sourced from local farms, as well as a beer and wine list with non-alcoholic choices, including a selection of vegan smoothies. (Bring on the Summertime Peach with peaches, blueberries, orange zest, basil, almond milk, wheat germ, and banana!)
While the Shack is primarily geared for carry-out orders, there's also a small seating area for outdoor dining.
Sources tell us that happy hour, lawn parties, and snow cones are still to come.
---
Meet The Editor
Jane Marion is the food and travel editor for Baltimore, where she covers food, wellness, beauty, and home and garden.
---