Orioles Fan Makes Impressive Catch
This one-handed grab wowed the announcers last night.
By Jess Mayhugh. Posted on August 01, 2014, 11:00 am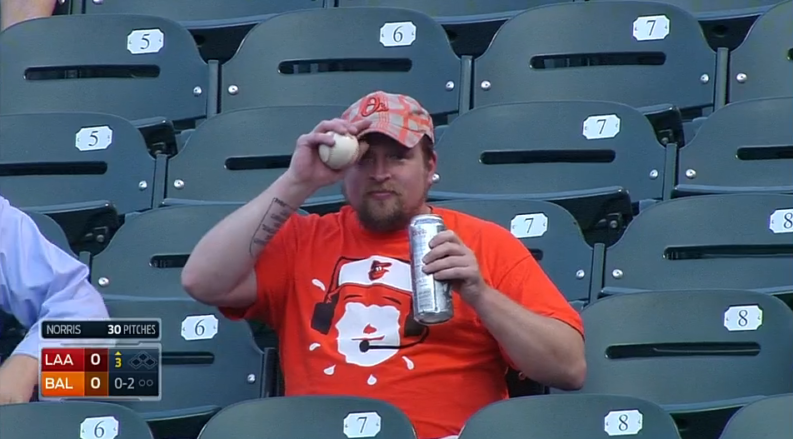 -MLB.com
An Orioles fan made a great barehanded grab during the Angels game last night and—most impressively—holds onto his beer the entire time.
"No spillage," Angels announcer Victor Rojas noted. "That is a professional."
Jess Mayhugh is the digital editor for Baltimore, where she covers nightlife, sports, food, and events.
Read more from Jess
Follow @jessmayhugh