Dooby's Gets a New Chef
Bluegrass Tavern's Timothy Dyson makes the move to Dooby's.
By Jane Marion. Posted on August 12, 2014, 2:45 pm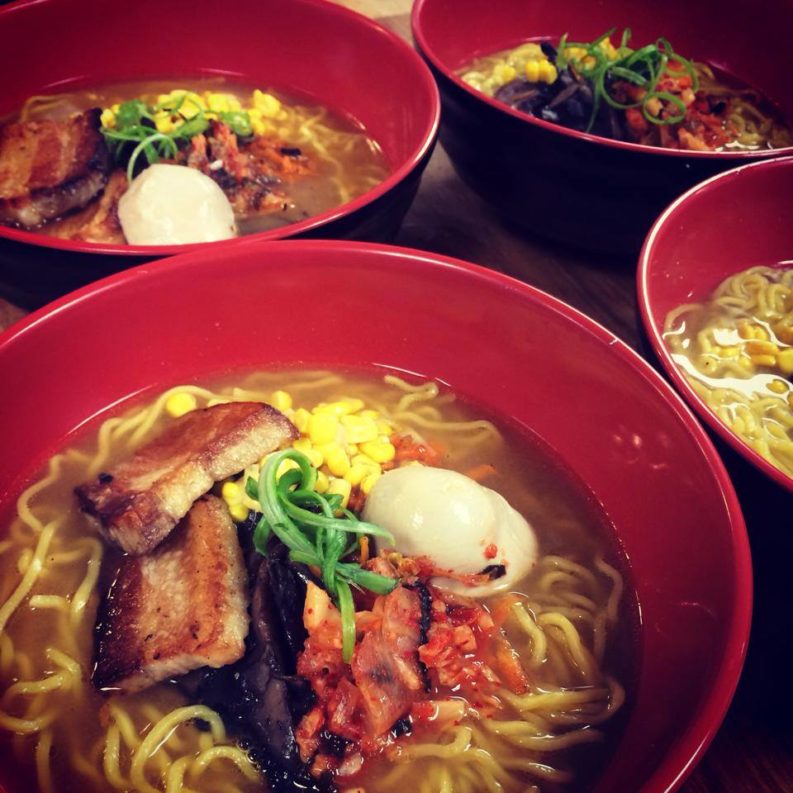 -Photo courtesy of Dooby's Coffee
Changes are afoot at the popular Dooby's Coffee as Timothy Dyson makes the jump from executive chef and general manager at Blue Grass Tavern to the executive chef spot at the trendy Mt. Vernon bistro.
"I wasn't doing as much cooking at Blue Grass as I wanted to," says Dyson, who has also worked in the kitchens at SoBo Cafe and Kali's Court. "I really wanted to get back to working with food."
The talented chef is currently working with the kitchen staff to develop new dishes for the Asian-inflected menu.
"I want to keep the fun, casual approach," says Dyson. "We're going to bring more vegetarian options such as a quinoa bim bim bowl using some local tofu made in Pigtown. We're also going to to do Korean green curry and garlic chicken summer rolls and a cool take on a toasted sesame Caesar with kale."
Dyson is happy to be joining the Dooby's team and feels that the spot is a great alternative to the rapidly growing fine-dining scene in Charm City.
"I love the approach of having people come out on a Tuesday night," he says. "The idea is to come out not only for a special occasion, but to have a light entrée or awesome salad and just have a good time."
---
Meet The Editor
Jane Marion is the food and travel editor for Baltimore, where she covers food, wellness, beauty, and home and garden.
---