Coolest Bus Stop Ever
Check out the amazing bus stop sculpture outside the Creative Alliance.
By John Lewis. Posted on August 09, 2014, 10:42 am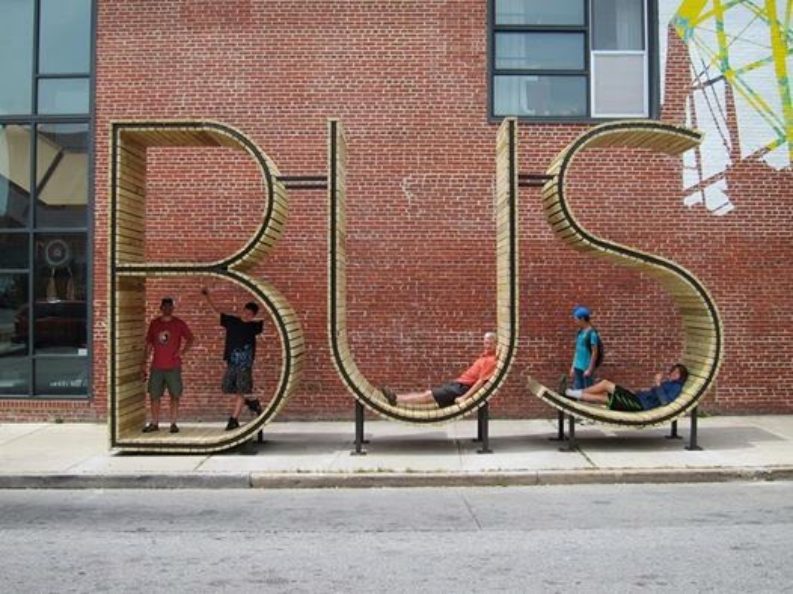 -MTA
A new sculpture outside the Creative Alliance just made waiting for the bus at East and Eastern avenues much less mundane. Local residents, at workshops held at the Creative Alliance, had suggested an interactive bus stop for the Highlandtown Arts & Entertainment District, and mmmm..., a Spanish artist collective, came up with this conceptual sculpture. According to the group, their mission was to "transform the dull experience of waiting for the bus to an entertaining, leisurely space" in the heart of Highlandtown. Mission accomplished.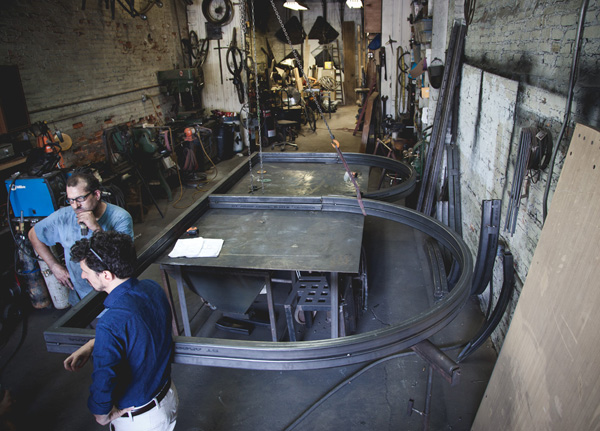 The letter "B" in the making, photo courtesy of Creative Alliance