OOH LA LAL HAIR SALON
Color Commentary: Tucked away along the curving roads of Old Ellicott City, you'll find Ooh la Lal Hair Salon, where owner Sheela Lal is committed to offering the latest and greatest in styling. With a wide array of services ranging from cut and color to waxing and massage, this full-service salon is the perfect place to treat yourself to a full-body tuneup. (It even offers eyelash extensions and tinting to really rev up the glam.) The space is open and spacious with floor-to-ceiling windows offering lovely views of the outdoors. Early for your appointment? Browse the Pureology products stocked in the lobby while grabbing a snack and a complimentary glass of wine. Vibe: Secluded beauty sanctuary. Highlight: If the latest trend (hello, mermaid hair) is what you desire, be sure to see Kelly or Brittany for a more fashion-forward look. Tip: Take advantage of a free consultation with a stylist prior to booking your appointment. Ooh la Lal encourages clients to email head shots of themselves before your appointment to help you meet your beauty goals. 3711 Old Columbia Pike, Ellicott City, 410-465-7700
PADMA SALON
Color Commentary: An eco-friendly salon in Hampden, Padma feels like a neighborhood hangout but offers highly skilled stylists and up-to-the-minute color without the sterile feeling of other ultra-modern spots. The congenial atmosphere, created by owners Jennifer Warner and Kimberly Cincotta, makes guys and gals feel equally at home. Whether you're long overdue for a trim or simply a green groupie, the stylists at Padma will send you home with a great cut and tips suited to your hair's unique texture and your personal style. Vibe: Warm and inviting, a wait on Padma's couch feels like relaxing in a friend's living room. Highlight: Colorist Julia Edwards can transform deep black to buoyant blond. Tip: Note to moms and dads: There are toys on hand to keep the kiddos busy while you get done up; and first-time guests get 20 percent off all services. 3401 Keswick Rd., 410-243-1717
Trendy Tresses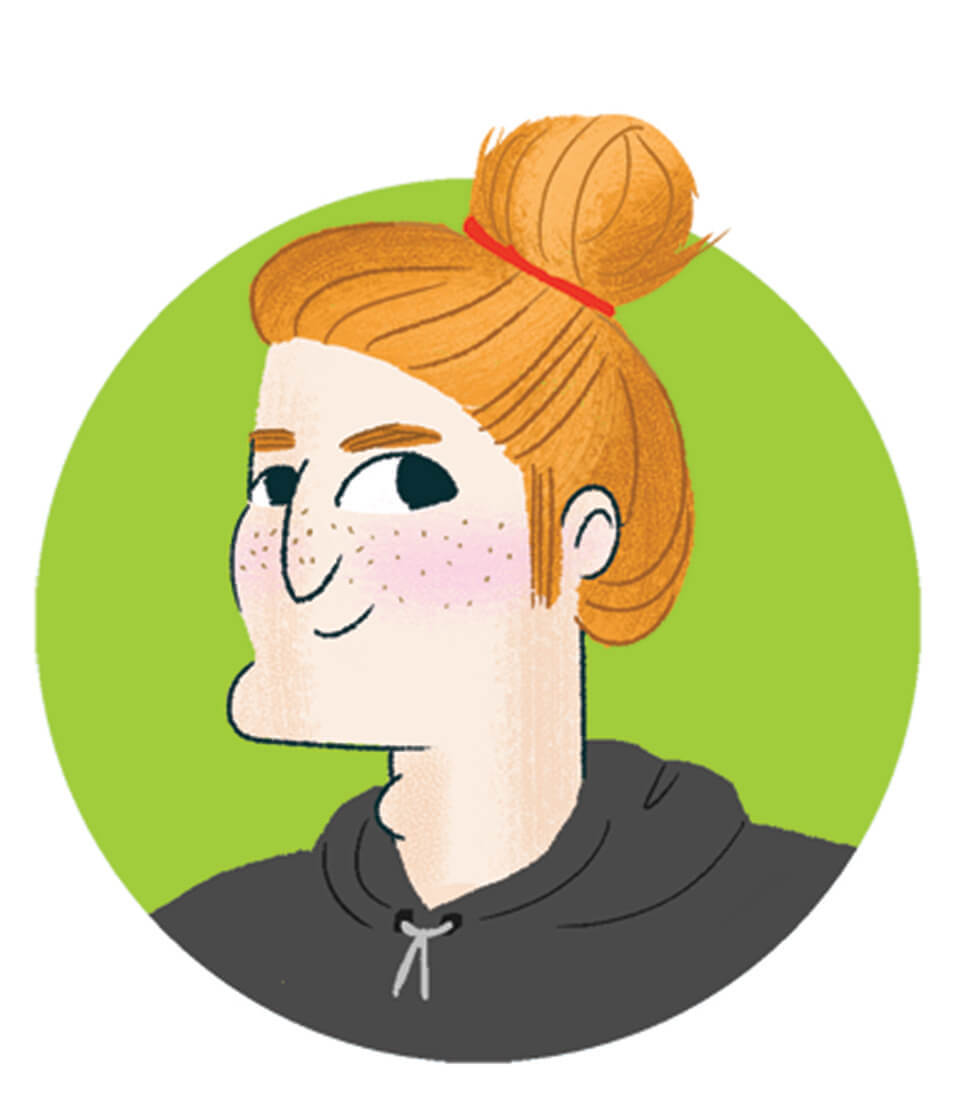 The Man Bun The man bun renaissance truly cemented itself with the good (à la Jared Leto), the bad (braided man buns), and the ugly (clip-on man buns).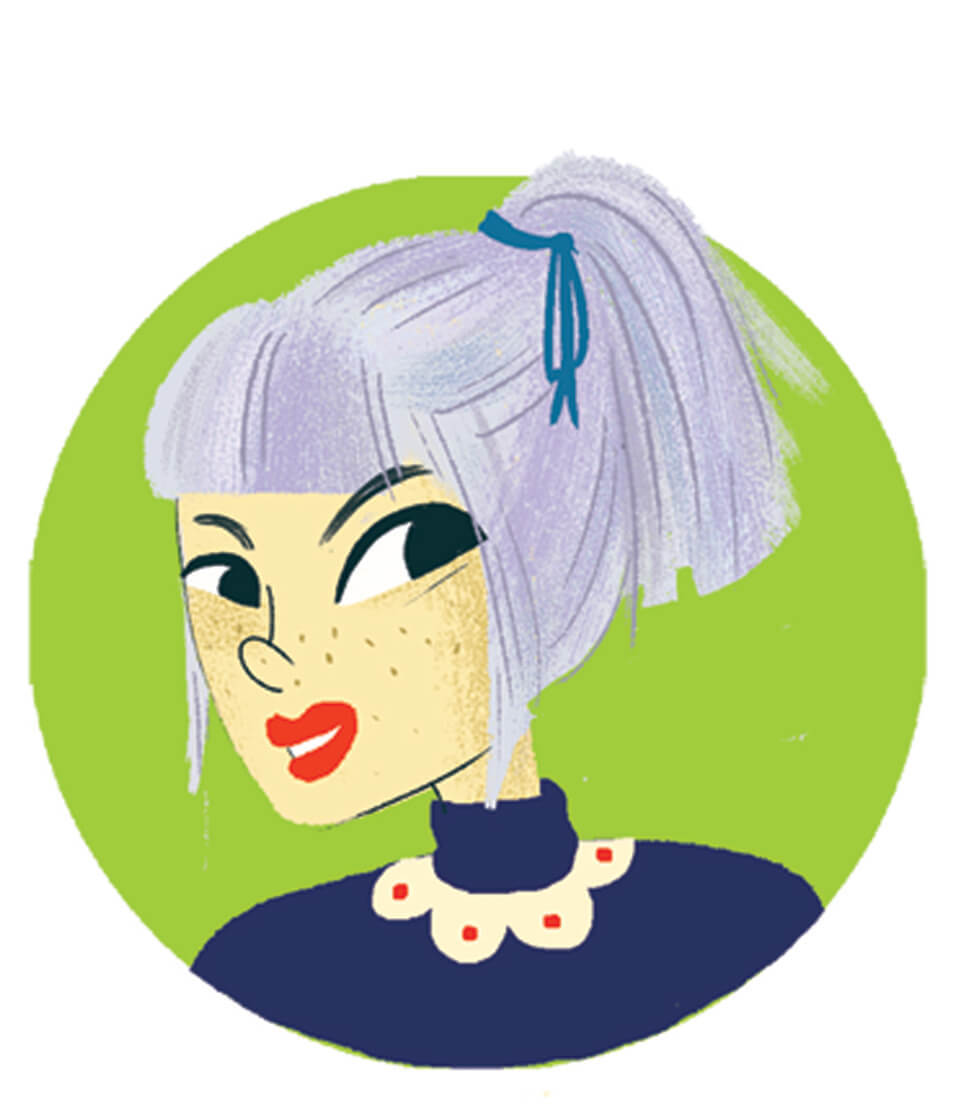 Opal Hair While turning half-woman, half-fish is physically impossible, you can now have mermaid-esque hair with this pastel hair-color trend.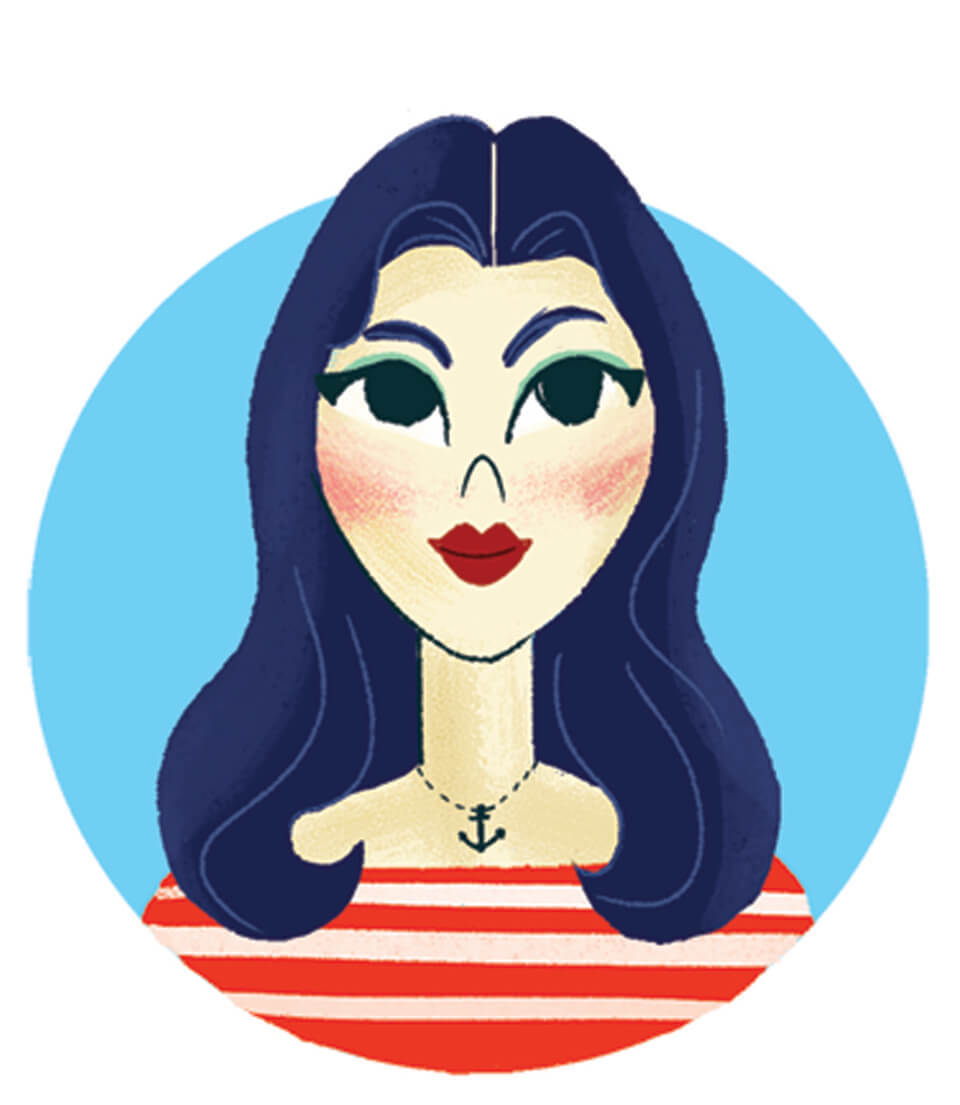 Center Part For years, the soft side part has reigned supreme, but with the resurgence of '70s style trends, lots of ladies have pulled out their rat-tail combs and split it down the middle.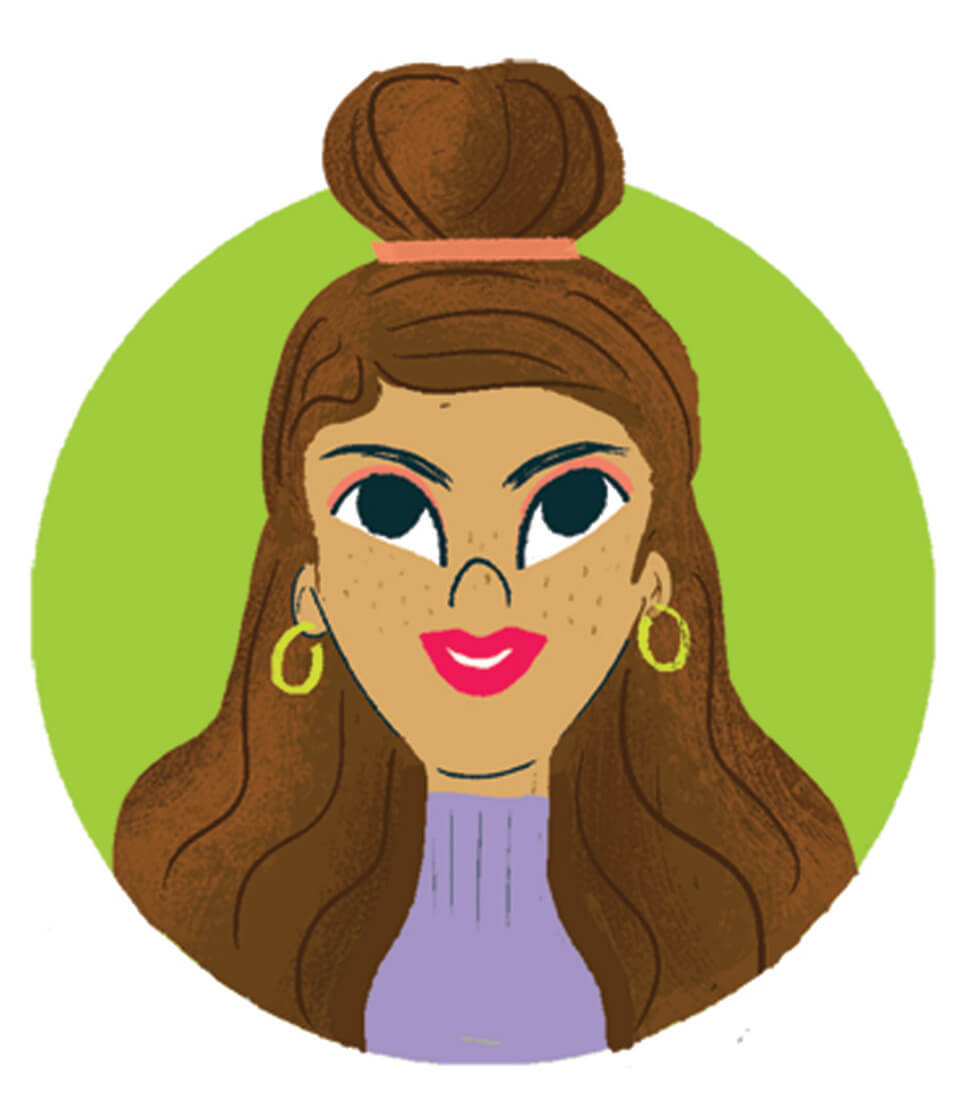 Half-Up TopKnot Last summer's most popular style is easy to re-create. Whether you are dealing with long tresses or a lob, this slightly undone look adds a modern edge to a classic bun.
Oil Slick Hair This trend was all over the runways and varies from slightly gelled to straight-out-of-the-water. Brush it back for a sophisticated evening look or gather it into a low bun.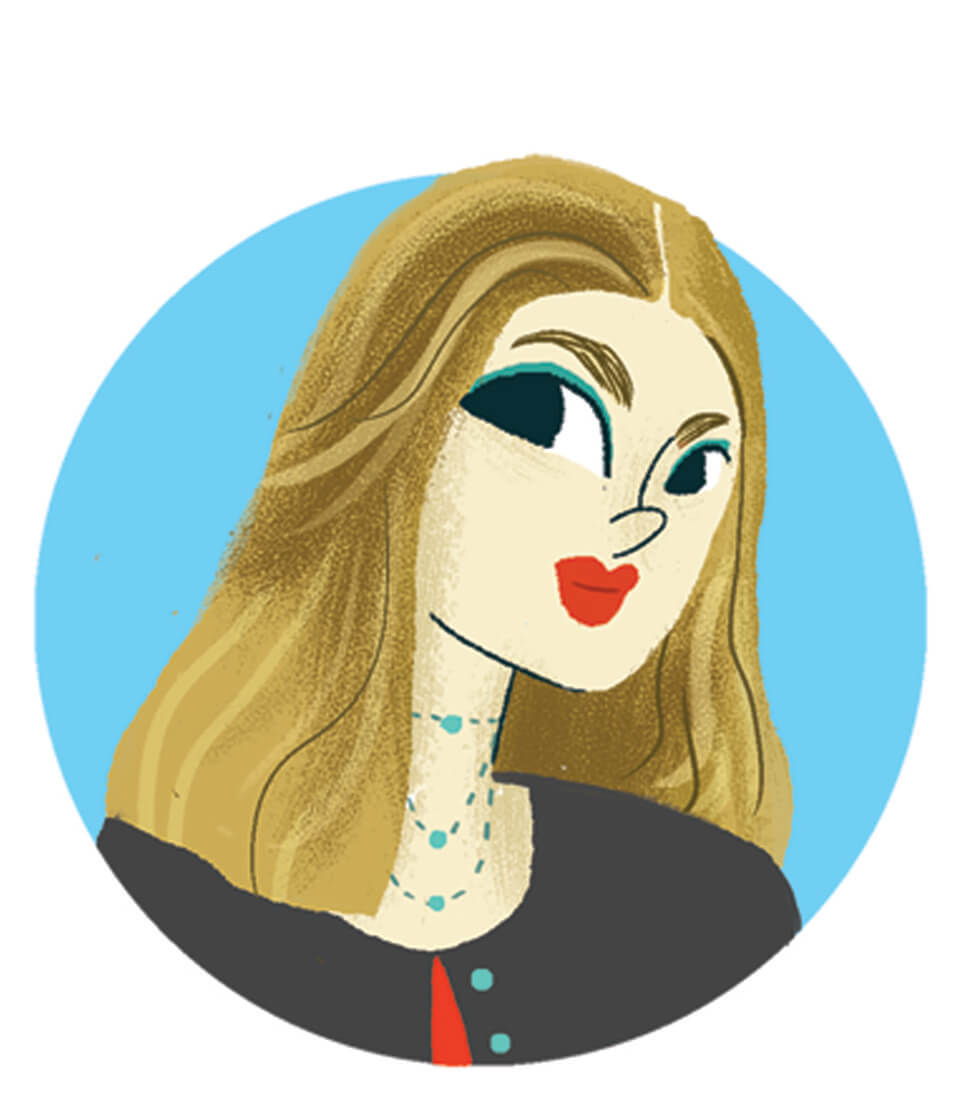 Lived In Color This subtle way of highlighting is perfect for those of us who want low maintenance and to visit our salon only every six months.
Guy Dye Who said hair dye is just for the ladies? Men have been dyeing their hair (and even their beards) in a wide array of colors ranging from more neutral shades to midnight blue.
SALON LAURIE
Color Commentary: If you're looking for tried-and-true, look no further than this Mt. Washington staple. Its styling team is broken up into tiers, with pricing dependent on level of experience. So whether you're looking for that perfect updo for your wedding day, or you're embracing the pumpkin spice trend and need to try a pumpkin-peel facial, Salon Laurie has got you (and your budget) covered. Vibe: Old-fashioned elegance with purple accents and wood paneling. Highlight: Don't leave the guys at home! Laurie has plenty of options for men, too, from covering grays to Swedish massages. Tip: Bring some extra cash—the salon doubles as a boutique, and you'll hardly be able to resist the ever-growing display of handbags, jewelry, and hats. 5910 Falls Rd., 410-464-1500
SCENE 217
Color Commentary: Much as it might seem like a contradiction, Scene 217 owner Debbie Ingrao discovered the key to keeping business consistent: change. The salon's interior got a face-lift recently, as did its website. But the biggest difference is in the stylists' creative process. The ladies of Scene 217 have always taken every measure to ensure that clients walk away happy, but now they're using Pinterest to track your tresses. They create custom boards on the social site to cultivate the right cut, color, and style just for you. Vibe: Boutique-chic. Highlight: Crazy color lovers should head straight to stylist Katie Yurow. From Ravens purple to rose gold, her dye jobs come in all shades of daring. Tip: Just as serious about saving as you are about your style? Leave Scene 217 a review on Yelp and, should they see it, you'll receive $10 off your next visit. 217 Albemarle St., 410-244-0647
SPA IN THE VALLEY
Color Commentary: For an epic salon and spa menu (from chocolate and cherries body treatments to chakra balancing), girls'-day-out pampering parties (spa lunch included), and a great selection of often-discounted retail products, Spa in the Valley is a triple threat: salon-spa-shop. Owned by Debbie Nazelrod and her daughter Amanda Jeffries, this flagship salon with two other locations offers endless services. (If it exists, you can get it done here.) But it is run like a small family business with staffers who know your name when you come through the doors. Vibe: Homey with Tuscan touches. Highlight: When it comes to spa services, who doesn't want them to last forever? Unless, of course, the service is a Brazilian. Clocking in at exactly 10 minutes, Spa in the Valley has some of the fastest waxers in North America. Tip: Go online and look for always-available discounts and coupons. Several locations, including 118 Shawan Rd., Cockeysville, 410-771-0200
SPROUT
Color Commentary: After 10 years in the business, Sprout knows organic hair care. From using toxin-free products to recycling hair trimmings (which are sent to Butterbee Farm, where they repel deer and condition the soil), this salon considers the environment in every action, i.e., no fumes found here. Sprout caters to a diverse crowd, from the eco-minded in search of vegan, not-tested-on-animals products to those who are sensitive to harsh chemicals found in traditional dyes. Vibe: Mid-century modern meets organic and rustic, with a gallery showcasing local artists. Highlight: From the most avant-garde cuts and color to gluten- and chemical-free extensions, guests love the edgy creations of stylists Cliff Butler and Naomi Greene. Tip: Bring home Sprout's organic mindset with Organic Chemistry, the salon's in-house line of small-batch products, including balms, pomades, shampoos, and conditioners. 925 W. 36th St., 410-235-2269
STUDIO 360
Color Commentary: This chic spot may be the new kid on the block (it opened this past September), but you'd never know it, thanks to the enthusiastic clientele and bubbly, talented staff made up of seasoned salon vets. Come in for a good old-fashioned cut and color, or try a deluxe manicure or pedicure. Bring the guys, too—360 is also a men's barbershop. Vibe: Low-key and welcoming. Highlight: When your bad hair day seems to be haunting you and a trim won't suffice, treat yourself to one of 360's conditioning treatments. The cellophane treatment is a clear glossing dye that adds substance and shine, and if that doesn't do the trick, the pros will work with you to develop a customized treatment.Tip: The salon is closed on Sundays and Mondays, so try to squeeze in your get-glam session during the week. 10 Fila Way, Stes. D & E, Sparks, 443-338-4106
STUDIO 921 SALON & DAY SPA
Color Commentary: This 11-year-old spot has such a loyal fan base it's easy to find clients who have sworn by their cuts and colors for years. 921 is the ultimate in full-service salons: hair, nails, skin care, waxing—you name it, they've got it. Not to mention it gets the Magic Mike seal of approval—actor Channing Tatum and his wife popped in for haircuts and massages. Vibe: The exposed brick Greenwich Village loft of your dreams. Highlight: Got knots in your back that just won't quit? Head straight for Caitlin—she works wonders. Tip: This place is super popular, so make sure you make an appointment in advance—walk-ins are allowed but not recommended. 921 E. Fort Ave., Ste. 108. 410-783-7727
UNO THE SALON
Color Commentary: Most one-name wonders overshadow the other employees. Not so at Uno's, where owner Uno Tuluoglu works alongside an equally talented staff of stylists who've been with him for years. (Eunhee, Katya, Eileen, Abigail, are your ears ringing?) And unlike most upscale spots, the staff is always willing to squeeze you in, even when you don't have an appointment. Vibe: South Beach meets Istanbul. Highlight: If you're in need of an updo for prom, a romantic pullback, or you're just seeking someone with a flair for hair, Uno's wife, Cheta, is a hair whisperer, taming every tendril into proper place. Tip: Bring a little extra spending money when you go. The retail space, rife with brushes and barrettes, tempts us every time. 10751 Falls Rd., Lutherville-Timonium, 410-821-9080
YOU SALON
Color Commentary: At You, dome designers spend the time it takes to understand your hair type and discuss your vision before they pull out the scissors. You Salon is the type of place where you can walk in with a crude sketch and walk out with a finished cut that's even better than you imagined, thanks to the extra care given by owner Christa Kummerlowe, who was groomed by founder Robin Gribbin to take over the business. Vibe: More spa than salon, with strawberry- or cucumber-infused water and a fully stocked coffee and snack bar. Highlight: While all You stylists undergo the same training, each is a rock star in her own right—try Jayme for color correction, Christa for sassy and short cuts, and Ashley for an amazing blowout. Tip: There's no client-stylist drama to be found—with a true team mindset, you'll be directed to the stylist whose skills best fit your look, without any "you stole my client" awkwardness. 4785 Dorsey Hall Dr., Ste. 118, Ellicott City, 443-367-0200