First Look at R. House in Remington
The long-awaited Remington food hall debuts December 8.
By Jane Marion. Posted on December 06, 2016, 8:30 am

Melanie Molinaro's Stall 11 will focus on a locally sourced veggie-driven roster of dishes and a juice bar. -Photography by Meredith Herzing
Set to open in Remington on Thursday, December 8, R. House is the latest space to fuel the food hall craze sweeping the country—and Baltimore—by storm. R. House joins the recently opened Mount Vernon Marketplace and expanded Belvedere Market (with Whitehall Mill not far to follow).
But R. House, located at 301 W. 29th Street inside a 100-year-old historic auto warehouse, is trying to put its own spin on the trend and will feature 10 chef-driven culinary concepts and a rotating pop-up.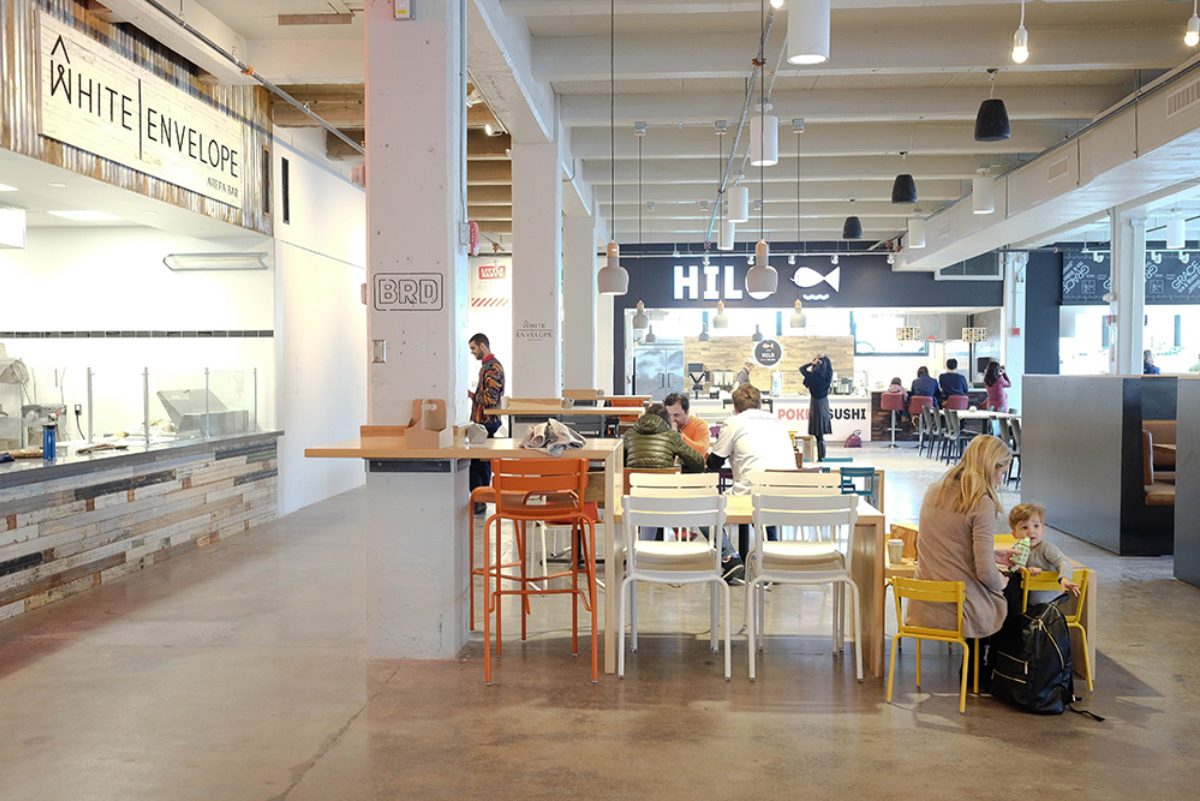 "The food hall is this European concept of having great food in one place and we wanted to replicate that," says Peter DiPrinzio of the $13-million Seawall Development Co. project that also includes a tech startup and exercise studio above the food hall. "We wanted to do it in a way that fit Baltimore and fit Remington that was really showcasing great culinary talent."
Purveyors will include well-known, established local chefs such as Melanie Molinaro (formerly of Encantada) whose Stall 11 will focus on a locally sourced veggie-driven roster of dishes (barbecued black lentils with sour cream and crispy onions, house-made cornbread), a juice bar, and small-batch comestibles cultivated from local farms.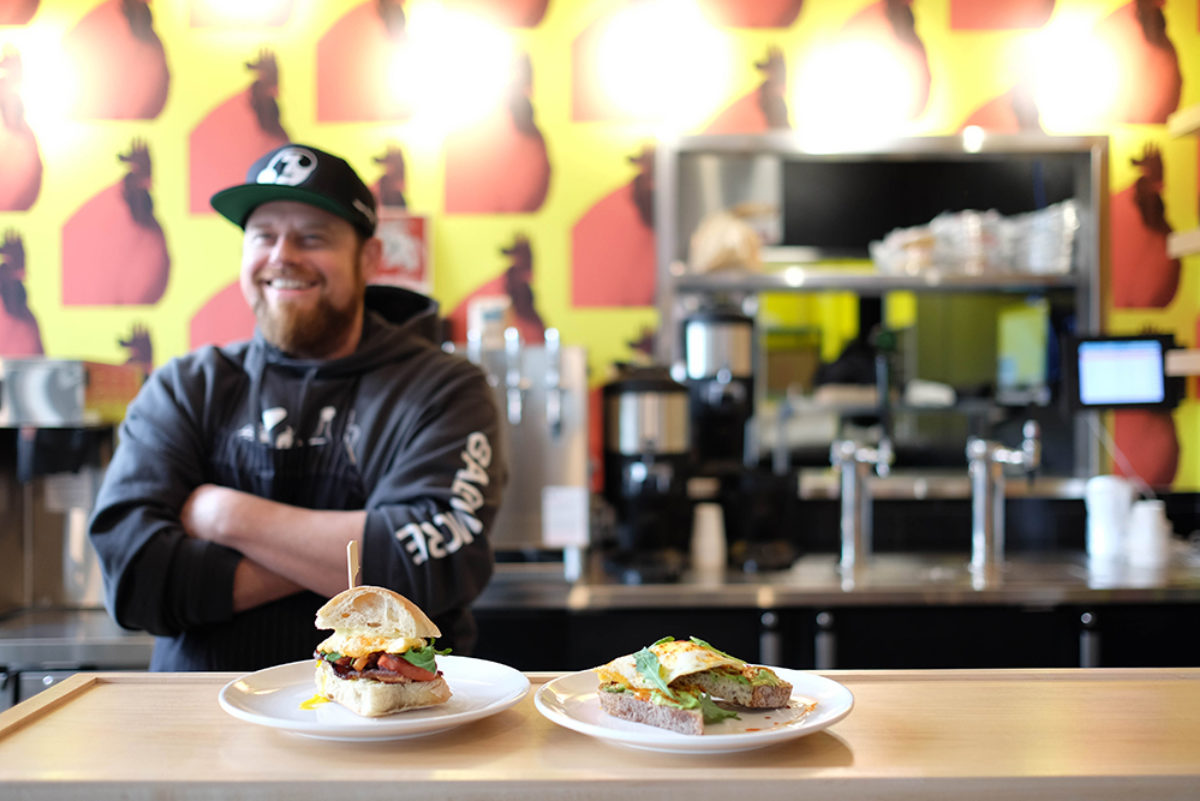 Dave Sherman of Ground & Griddled.
Also on hand is Dave Sherman (owner of the popular Café Cito in Hampden) whose Ground & Griddled will offer three types of cold brew coffees and gourmet made-to-order breakfast sandwiches, while up-and-coming chef Federcio Tischler (formerly of Alma) will operate White Envelope, a dedicated arepa bar serving the South American street sandwiches.
The round-the-world-lineup also includes Korean barbecue from BeBim, falafel from ARBA, tacos from Amano, fried chicken from BRD, and Baltimore's first-ever poké restaurant, Hilo, headed by chef Munehiro Mori (formerly of Wolfgang Puck's Chinois in Las Vegas).
With Hilo, Charm City-ites will be introduced to the quintessential Hawaiian dish comprised of seasoned raw fish topped with tropical fruits, and macadamia nuts over a rice bowl, as well as sushi, sashimi, and sushi burritos. (For an elevated experience, at Hilo, patrons can sit at the counter and enjoy a 10-course omakase tasting menu, too.)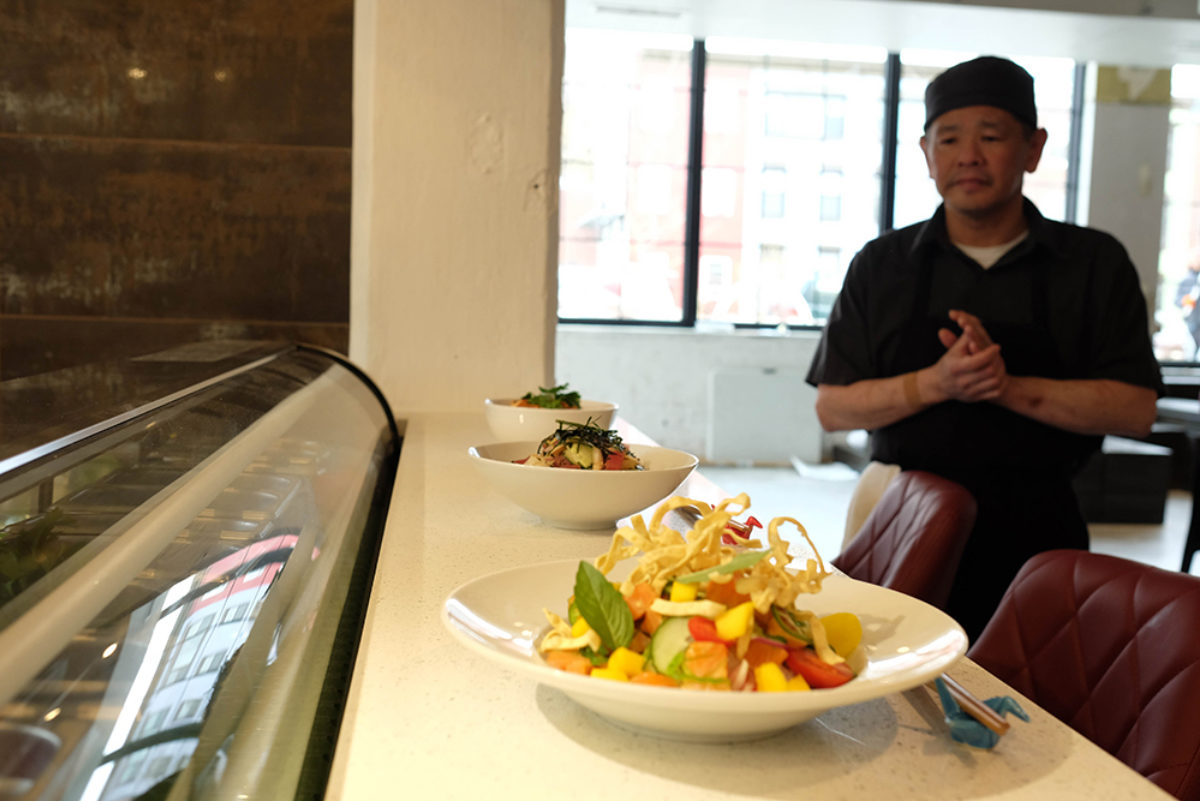 Chef Munehiro Mori brings Baltimore its first ever-poké restaurant.
For adult's only fare, R. Bar, headed up by beloved bartenders Aaron Joseph (formerly of Wit & Wisdom) and Amie Ward (formerly of Aggio) will feature craft cocktails, beer, and wine.
Some 80 vendors applied for the market's coveted spots. "We took great care to put people here who fit in nicely together," says DiPrinzio. "They had to pass the 'no asshole test.' We wanted people who were doing things that are the best of their kind in the city."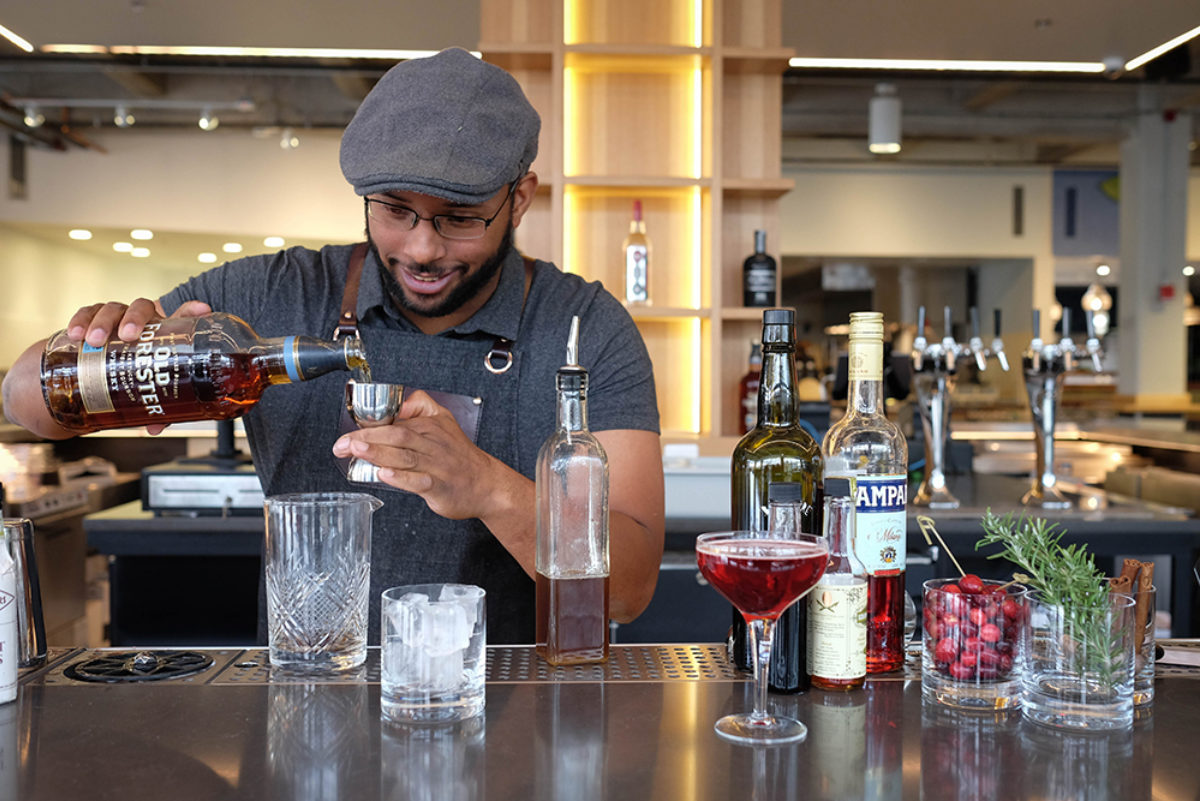 Aaron Joseph, who is heading up R. Bar.
The food hall concept also offers chefs a unique upstart opportunity. "It's about giving the chefs a chance to open these places in a way that's much easier and much cheaper than opening a restaurant," says DiPrinzio.
Krystal Mack, whose stall BLK//SUGAR (shared with Little Baby's Ice Cream), for instance, has been on the pop-up seen with her sweet stuff, including macaroons and macarons, for the past two years.
"I've been everywhere from Artifact to the Coffee Exchange," she says, "and my concept has inspired others to do a similar concept, so I knew it was proven. This allows me to bring my products to people without having a full-fledged storefront."
Also of note, the chefs helped dictate the design of their stalls, with each space enjoying a signature stamp. (The handmade rooster wallpaper at Ground & Griddled was our favorite.)
"Unlike other markets, we designed the space from the inside out," says Seawall Development partner John Constable, "and the chefs really designed it with us."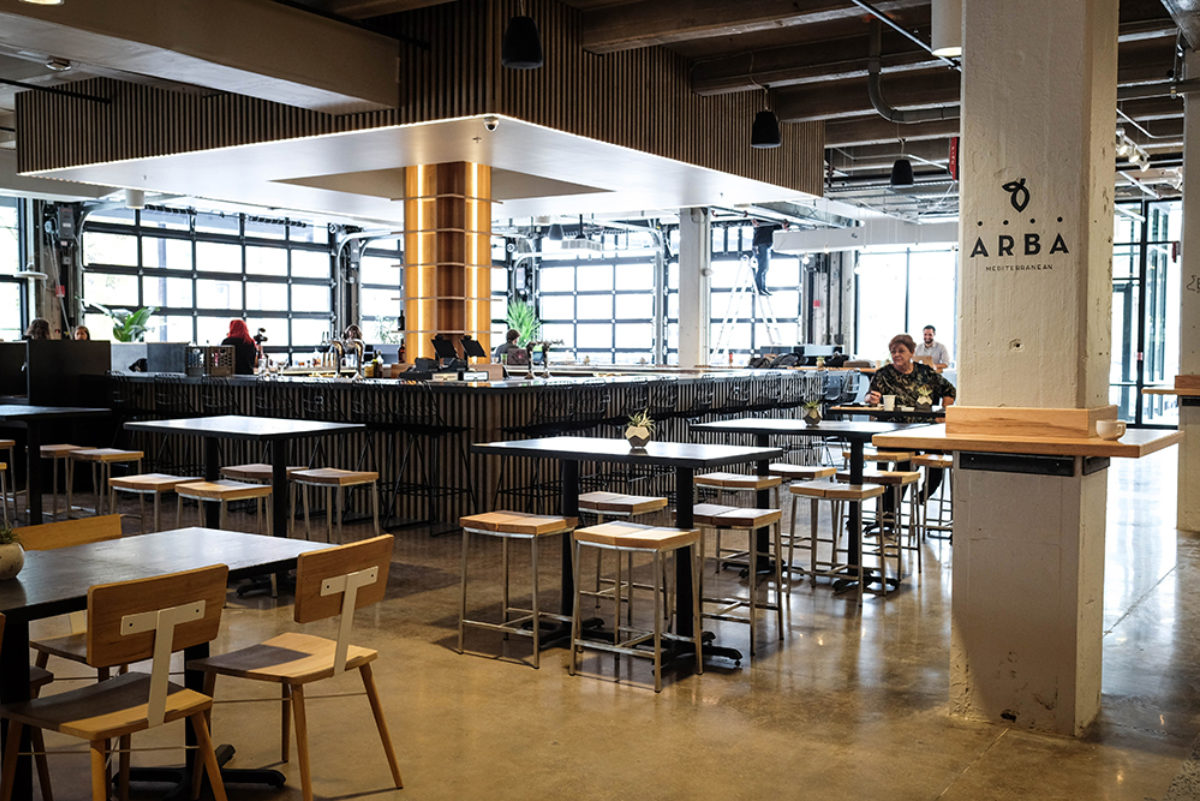 More than anything, the hope is that R. House—with its mod couches, kiddie and communal tables and retractable garage—will function as a gathering spot for the community.
"We didn't want to create just another market," says DiPrinzio. "We wanted to create a great third place where you're not at home and you're not at work, but you're in this place that feels like family. We wanted to make it more of a destination where you could come and stay for a while."
The new food hall will be open from 7 a.m. to 10 p.m. Monday through Thursday, 7 a.m. to midnight on Friday, 8 a.m. to midnight on Saturdays, and 8 a.m. to 10 p.m. on Sundays.
---
Meet The Editor
Jane Marion is the food and travel editor for Baltimore, where she covers food, wellness, beauty, and home and garden.
---