---
House hunting? Then, of course, you're looking longingly at uber-expensive "A-list" neighborhoods, right? Depending on where you work and what else you want to be near, those likely include communities like Columbia, Roland Park, Hunt Valley, or Severna Park. Then there's second-tier 'hoods in terms of price, from Catonsville and Pikesville to Towson, Bel Air, and Westminster.
But what about the little enclaves you might not have heard of, or that you assumed were subpar? In fact, there are lots of humble neighborhoods in need of a little P.R., but where you can find great values, family-friendly environments, manageable commutes, and good public schools, or some combination of those attributes.
So why do these neighborhoods remain under the radar? Largely because they're cursed (or blessed) with the same cartographical issue that sometimes faces Baltimore itself. Look carefully at many national TV weather maps or maps of the U.S. on the Internet, and, sure enough, there's Richmond, Washington, Philly, The Big Apple, and Beantown. But, wait a minute. Where's Baltimore? What are we, chopped liver? (We can only hope Vladimir Putin's nuclear missile targeting programs suffer from the same oversight.)
Likewise, even though our "hidden gem" neighborhoods have distinct personalities, these communities don't appear on many maps, meaning their real-estate sales data is often lumped together with that of the nearest larger community, such as Towson or Catonsville.
An exception is in the city, which prides itself on promoting its tiniest neighborhoods.
But which rocks do you look under for these unsung places? We already looked for you.
HUNTING RIDGE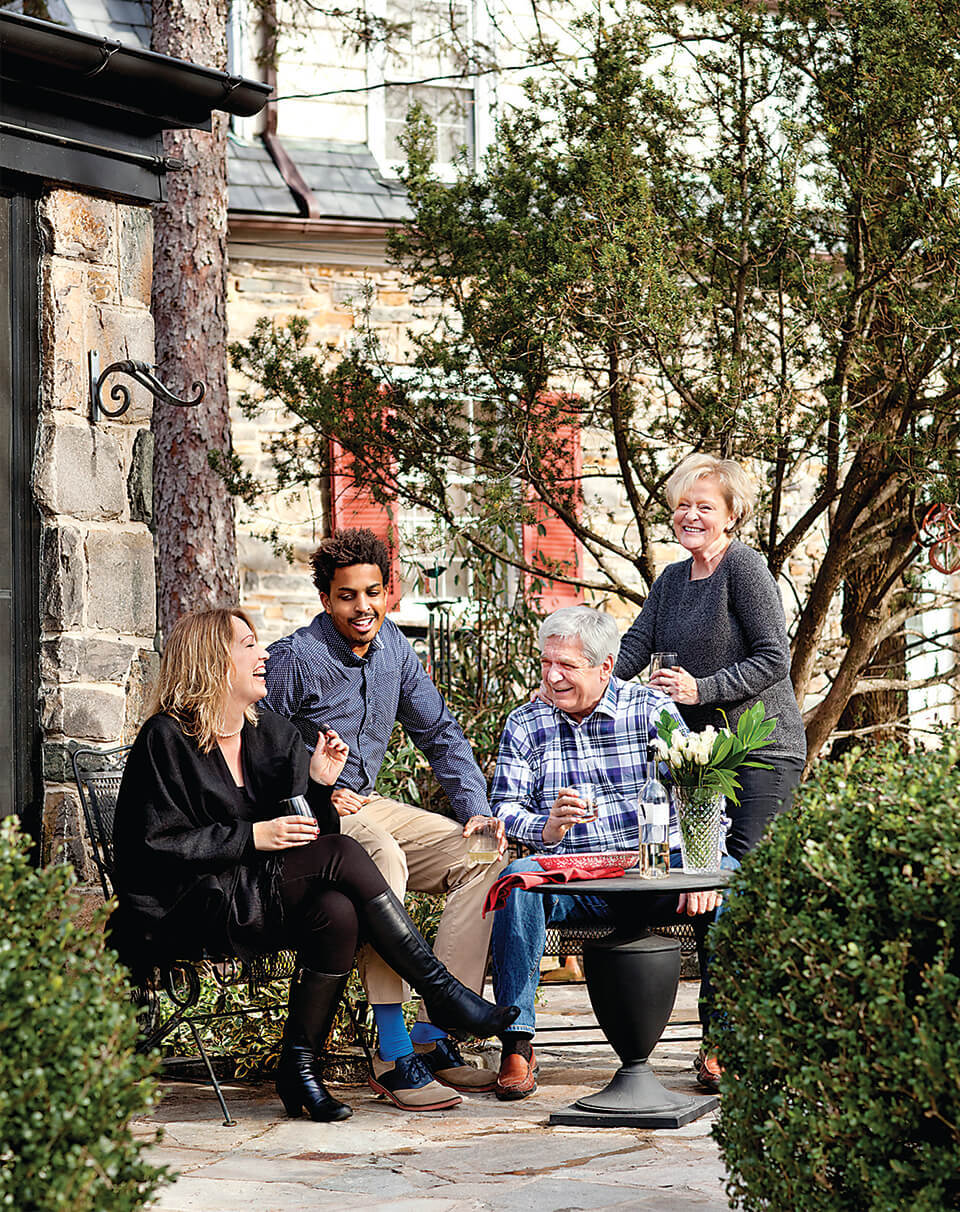 ---
At a Glance
Housing types Mostly single-family homes with yards and garages in styles ranging from bungalows to center-hall Colonials to the odd ranch house
Claim to fame Adjacent to Gwynns Falls/Leakin Park, one of the largest urban parks in the nation
Character Cultured, diverse, suburban, green
POPULATION 1,296
Median home price $222,500
DISTANCE TO DOWNTOWN 5.1 miles
Tucked just inside the city's western border, Hunting Ridge was platted in the 1920s with the majority of its development occurring during the '20s and '30s. As such, it boasts homes in a variety of historic styles, ranging from bungalows and center-hall Colonials to foursquares and Tudor-revival cottages. Most homes sit on generous, well-landscaped lots, and towering shade trees stand sentry over wide, winding streets that slope down to the 1,200-acre expanse of Gwynns Falls/Leakin Park, where residents hike, bike, and walk their dogs year-round.
In the center—both literally and figuratively—of the family-friendly community is Thomas Jefferson Elementary/Middle School, a public school with a good reputation thanks to its International Baccalaureate elementary curriculum, Spanish language instruction beginning in pre-kindergarten, and Arts Every Day program, which provides students with cultural education through museum visits and in-class activities. This quaint cosmopolitanism is mirrored in the community at large, which is racially and ethnically diverse and full of professionals who take advantage of Hunting Ridge's proximity to UMBC (12 minutes), BWI (17 minutes), downtown Baltimore (19 minutes), Columbia (21 minutes), and D.C. (a little over an hour).
"It's our little piece of Mayberry," says Nancy Smith, a longtime resident who heads the neighborhood's community association. "My husband and I moved from Kansas City, MO, and we came across this neighborhood that was easy access to the beltway, close to the airport, had beautiful trees, and all the houses were architecturally different—plus it was adjacent to a park." So Smith and her husband, Bud, a retired VP of an architectural woodworking company, bought their 1927 fieldstone Jefferson Colonial and never looked back. "We have the best neighbors in the world," says Smith, 62, the senior director of government relations and principal gifts for the Maryland Food Bank. "We can go away and they'll feed our cat. We can have an early-morning flight and they'll drop us off at the airport. The city has been good to us."
Original Northwood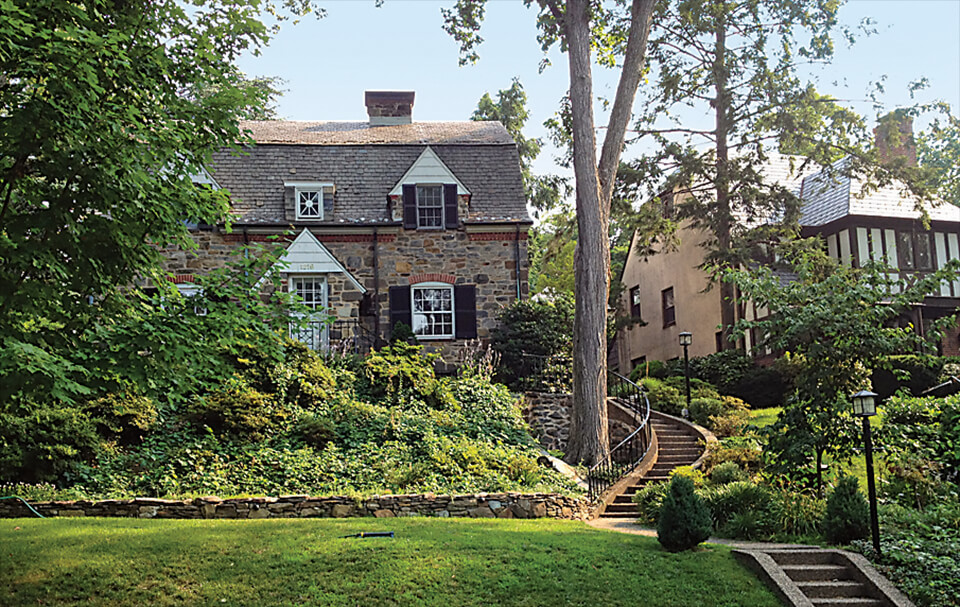 ---
At a Glance
Housing types Detached, semi-detached, and rowhomes in styles from half-timber Tudor revival to center-hall Colonials, many with yards and garages
Claim to fame A city and national historic district with homes designed by Roland Park Company architect John A. Ahlers
Character Friendly, diverse, suburban, green
POPULATION 1,241
Median home price $169,250
DISTANCE TO DOWNTOWN 4.4 miles
To know Original Northwood is to love it—but first you have to find it. An enclave of nearly 400 homes nestled on a maze of looping streets between The Alameda and Loch Raven Boulevard, Original Northwood is not a neighborhood you pass through by accident. Though surrounded by major thoroughfares, only one main road—Argonne Drive—traverses it. Once inside its boundaries, however, Original Northwood beguiles with both natural and man-made beauty. Developed in the 1930s by the same company that worked on portions of Roland Park, Original Northwood shares many characteristics with that tony nabe, not least of which are its park-like setting and its status as a covenant community, meaning changes to a structure's exterior need approval from the neighborhood's board of governors.
But unlike Roland Park, Original Northwood's housing stock—which ranges from rowhomes to duplexes to center-hall Colonials—remains modest and affordable. "You get a lot of bang for the buck here," says Richard Skolasky, 44, who moved to the neighborhood with his husband, Scott Eckhardt, and their two teenage daughters in 2012 and is now president of the neighborhood association. "Given the price point of these houses, it really is amazing to come in and see the mantels around the fireplaces and the molding around the windows and the doors."
Other selling points, says Skolasky, include the neighborhood's central location, "oasis-like" serenity, and inclusiveness, which neighbors maintain through six annual events ranging from a garden tour and plant sale in the spring to a newcomers picnic in September.
The one downside has been a lack of walkable amenities. (Lake Montebello is within walking distance, as is a branch of the Enoch Pratt Free Library, but for most errands, a car is required.) But that could change. Plans are afoot to renovate the nearby Northwood Plaza shopping center, adding a bookseller, student housing for adjacent Morgan State University, and a grocery store. "That's the one thing that's missing here," says Skolasky. "Soon, I think we'll be the envy of a lot of city neighborhoods."
Hollins Market/Union Square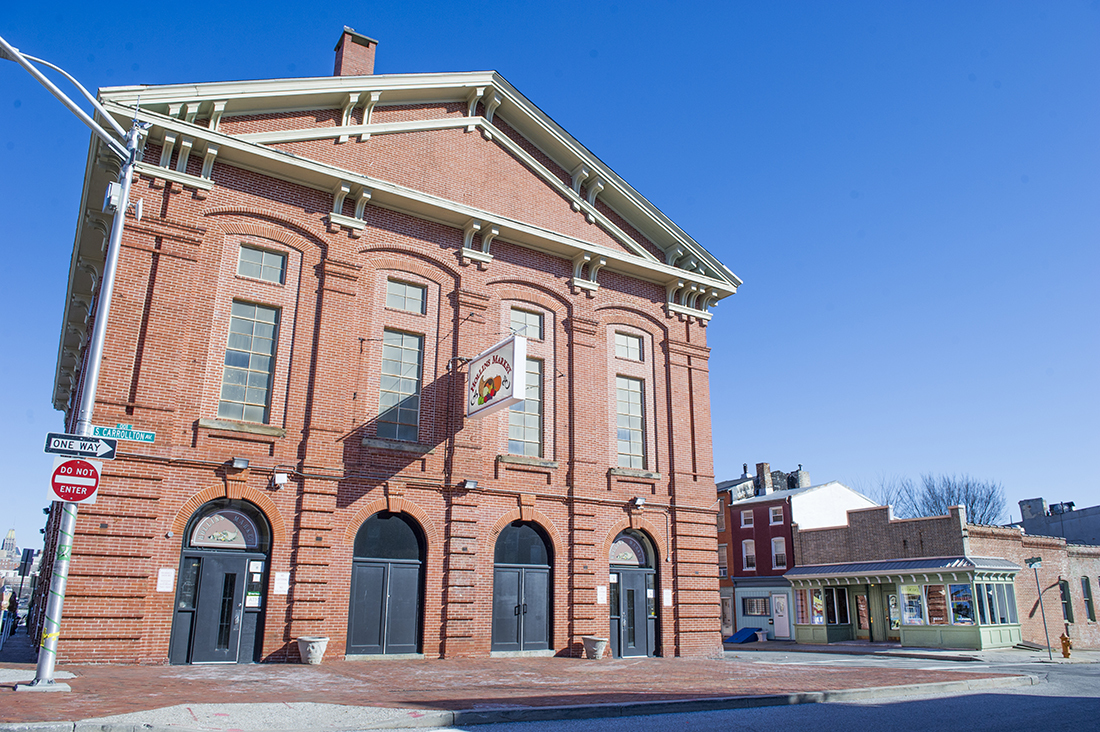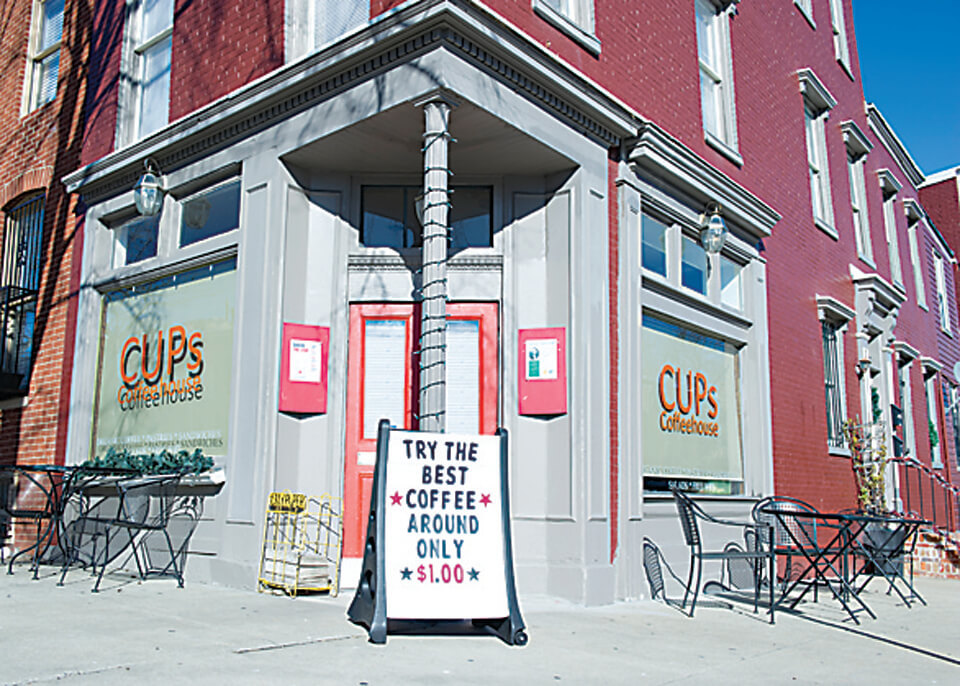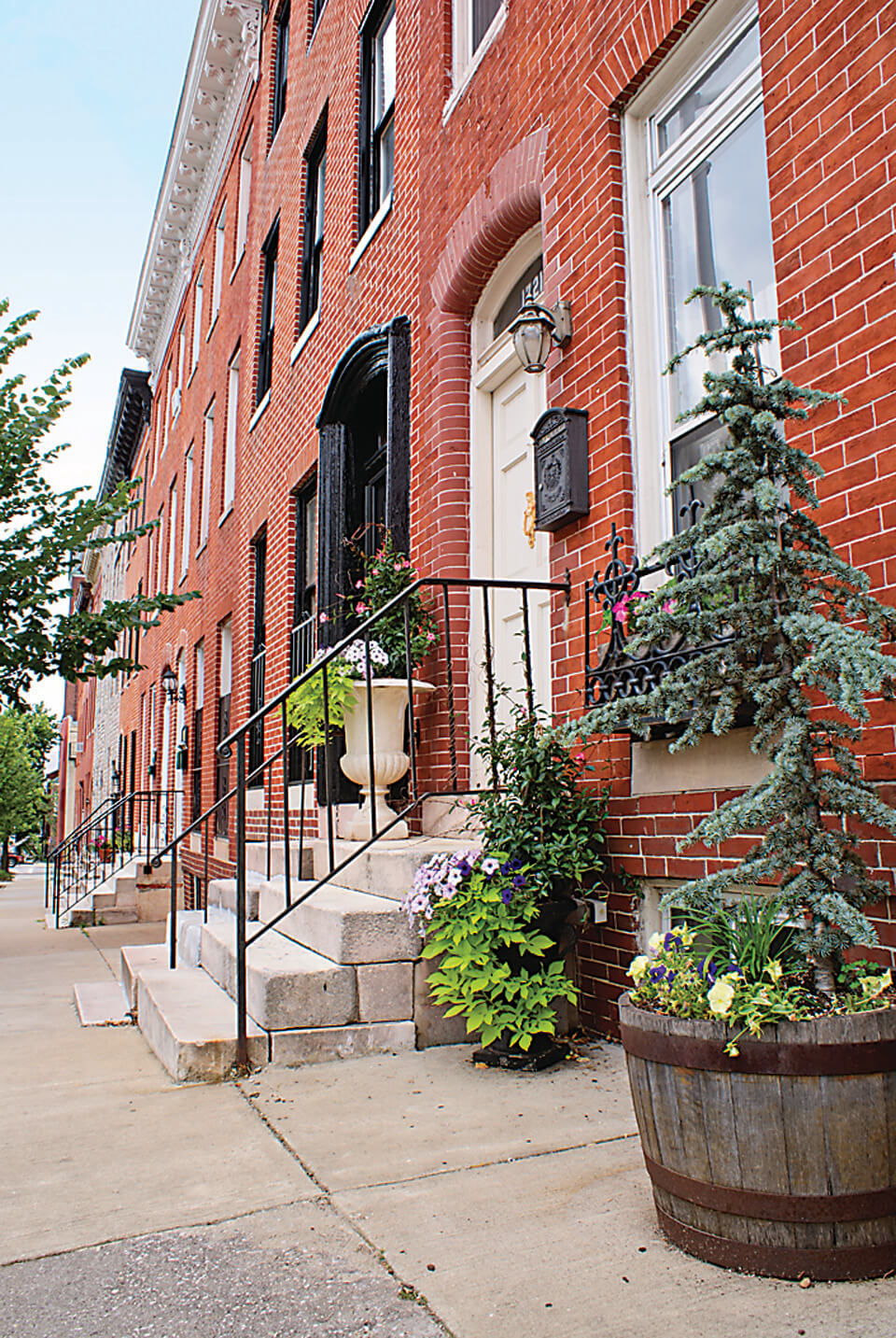 ---
At a Glance
Housing types Two- and three-story rowhomes (Hollins Market); grand Victorian townhouses, some with yards and garages (Union Square)
Claim to fame Both on National Register of Historic Places
Character Eclectic, hip (Hollins Market); mature, elegant (Union Square)
POPULATION 1,838 (Hollins Market)
1,187 (Union Square)
Median home price $42,500 (Hollins Market)
$160,000 (Union Square)
DISTANCE TO DOWNTOWN 1.2/1.7 miles
Think of these two Southwest Baltimore neighborhoods as fraternal twins—distinct, but inextricably linked.
Hollins Market is the funky commercial district reminiscent of Hampden 15 years ago, while Union Square is largely residential with elegant townhouses surrounding the 2.5-acre Union Square Park.
"In Hollins Market, you have the younger people moving in," says Kirstin Ramsay, 35, who, along with her husband, Brian Marick, moved to Hollins Market in 2012. "In Union Square, you see more established families."
Together, the neighborhoods are able to meet the needs of diverse demographics. "They don't have restaurants. They all come over here," says Ramsay, mentioning Hollins Market eateries such as Zella's Pizzeria, Cups Coffeehouse, and Primo Chicken as dining draws. Union Square, on the other hand, offers the park and a quieter lifestyle. "That's where we take our dog. I work out in Union Square Park," says Ramsay, an attorney with the Social Security Administration.
Betsy Nix, a 51-year-old history professor at University of Baltimore, has lived in Union Square since 2000, and agrees the neighborhoods are different but complementary, bonded by community events, including the Sowebo Arts and Music Festival each May and Union Square's annual Christmas Cookie Tour. Nix and her husband, Andy Imparato, have raised two sons in a Victorian brownstone overlooking the park, and have loved the experience. "A lot of places say, 'Oh, we're diverse.' But we really are diverse," says Nix. "That's what we've really liked about it because you get to meet interesting people you never would otherwise."