Beer Gear
Carefully crafted beer items for the hophead in all of us.
By Lauren Bell - February 2017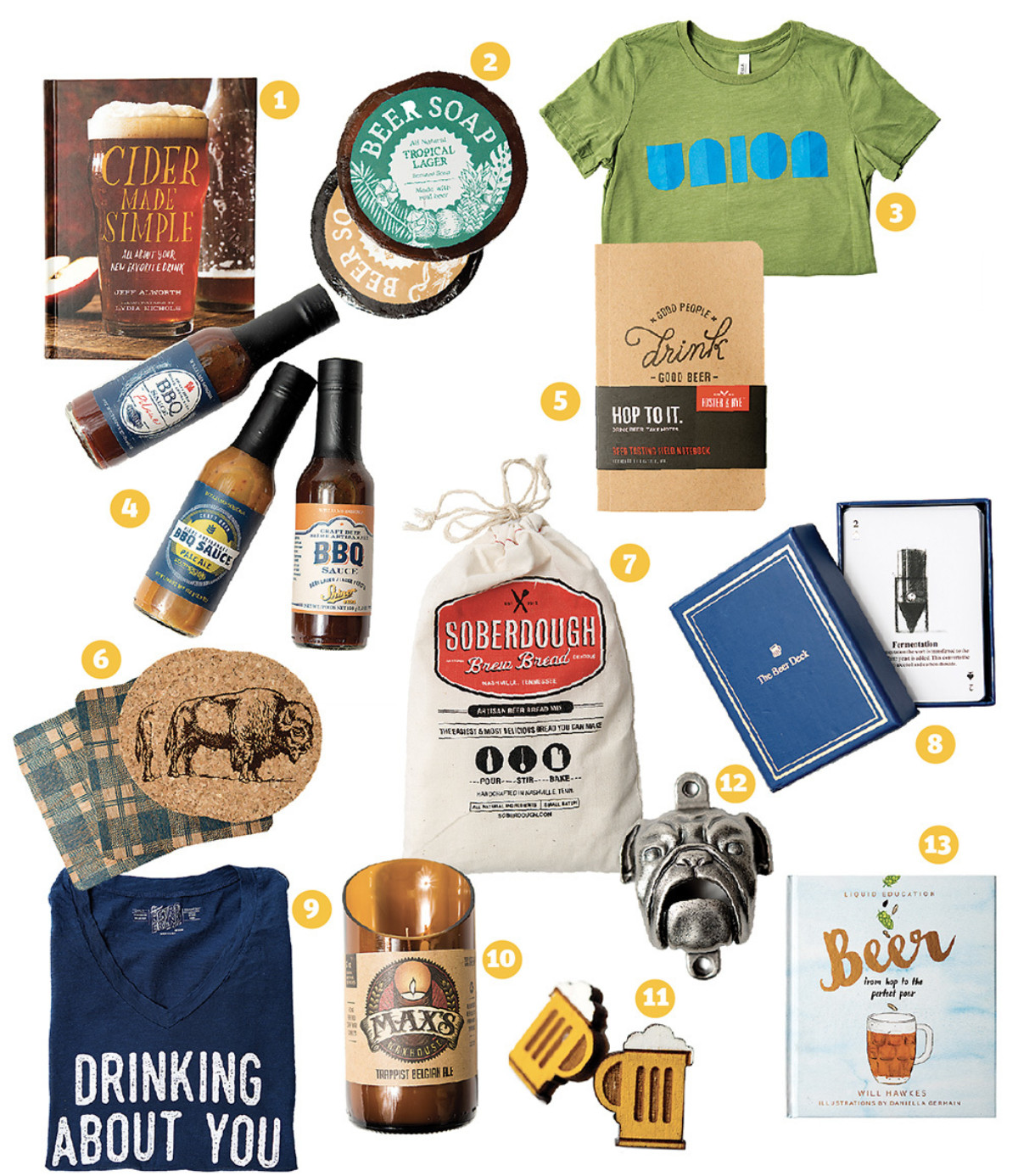 1. Cider Made Simple book ($19.95) at Su Casa. 2. All-natural beer soap ($7) at Nepenthe Homebrew. 3. "Union" T-shirt ($20) at Union Craft Brewing. 4. Williams Sonoma craft beer barbecue sauce set ($29.95) at Williams Sonoma. 5. Foster & Rye beer tasting field notebook ($7) at Su Casa. 6. Sideshow Press plaid wooden coasters ($14) at Trohv. Counter Couture bison coasters ($13.50) at Trohv. 7. Soberdough brew bread mix ($10) at Su Casa. 8. The Beer Deck playing cards ($17) at Becket Hitch. 9. The Original Retro Brand "Drinking About You" T-shirt ($48) at The Girl Next Door. 10. Max's Waxhouse Trappist Belgian Ale candle ($15) at Max's Taphouse. 11. Unpossible Cuts beer mug earrings ($12) at Trohv. 12. Novelty bulldog wall-mounted bottle opener ($16.95) at Williams Sonoma. 13. Liquid Education: Beer book ($14.95) at Trohv.